Improve nutrient-use efficiency in agro-ecosystems
One of the challenges of this century is to sustainably meet the needs of the growing world population. Increased food production goes along with an increased nutrient demand for crops. Severe problems arise when too little or too much nutrients are added to agro-ecosystems. Using the most recent tools from plant and soil sciences, the Group of Plant Nutrition unravels mechanisms controlling nutrient cycles in the soil plant system, in order to contribute to the development of agricultural systems that maximize nutrient use efficiency and limit nutrient losses to the environment.
We study abiotic and biotic processes determining the availability of nutrients for plants. Besides classical methods, we use in our research radioactive and stable isotopes, mycorrhizal cultures, molecular markers and enzymatic methods. Research projects address nutrient-limited and nutrient-rich situations in the temperate and tropical zone and consider interactions between different nutrients. In nutrient-poor systems we elaborate biological approaches to alleviate phosphorus and nitrogen limitations while in nutrient-rich systems the focus is on optimizing nutrient recycling to crops.
Recent Publications
Using isotopes to trace freshly applied cadmium through mineral phosphorus fertilization in soil-fertilizer-plant systems
Wiggenhauser, M; Bigalke, M; Imseng, M; Keller, A; Rehkamper, M; Wilcke, W; Frossard, E
SCIENCE OF THE TOTAL ENVIRONMENT, 648 779-786; 10.1016/j.scitotenv.2018.08.127 JAN 15 2019
Biological processes dominate phosphorus dynamics under low phosphorus availability in organic horizons of temperate forest soils
Pistocchi, C; Meszaros, E; Tamburini, F; Frossard, E; Bunemann, EK
SOIL BIOLOGY & BIOCHEMISTRY, 126 64-75; 10.1016/j.soilbio.2018.08.013 NOV 2018
Experimental disconnection from common mycorrhizal networks has little effect on competitive interactions among common temperate grassland species
Milkereit, J; Frossard, E; Stoll, P; Wagg, C; Niklaus, PA
JOURNAL OF ECOLOGY, 106 (6):2332-2343; 10.1111/1365-2745.12984 NOV 2018
A method to analyse the isotopic composition of oxygen associated with organic phosphorus in soil and plant material
Tamburini, F; Pistocchi, C; Helfenstein, J; Frossard, E
EUROPEAN JOURNAL OF SOIL SCIENCE, 69 (5):816-826; 10.1111/ejss.12693 SEP 2018
Combining spectroscopic and isotopic techniques gives a dynamic view of phosphorus cycling in soil
Helfenstein, J; Tamburini, F; von Sperber, C; Massey, MS; Pistocchi, C; Chadwick, OA; Vitousek, PM; Kretzschmar, R; Frossard, E
NATURE COMMUNICATIONS, 9 10.1038/s41467-018-05731-2 AUG 13 2018
Evaluation of MALDI-TOF mass spectrometry for the competitiveness analysis of selected indigenous cowpea (Vigna unguiculata L. Walp.) Bradyrhizobium strains from Kenya
Ndungu, Samuel Mathu; Messmer, Monika M.; Ziegler, Dominik; Thuita, Moses; Vanlauwe, Bernard; Frossard, Emmanuel; Thonar, Cecile
APPLIED MICROBIOLOGY AND BIOTECHNOLOGY, 102 (12):5265-5278; 10.1007/s00253-018-9005-6 JUN 2018
Cowpea (Vigna unguiculata L. Walp) hosts several widespread bradyrhizobial root nodule symbionts across contrasting agro-ecological production areas in Kenya
Ndungu SM, Messmer MM, Ziegler D, Gamper HA, Mészáros É, Thuita M, Vanlauwe B, Frossard E, Thonar C.
Agriculture, Ecosystems & Environment, https://doi.org/10.1016/j.agee.2017.12.014 FEB 2018
Water soluble phosphate fertilizers for crops grown in calcareous soils - an outdated paradigm for recycled phosphorus fertilizers?
Meyer, G.; Frossard, E.; Mader, P.; Nanzer, S.; Randall, D. G.; Udert, K. M.; Oberson, A.
PLANT AND SOIL, 424 (1-2):367-388; SI 10.1007/s11104-017-3545-x MAR 2018
The contribution of Stylosanthes guianensis to the nitrogen cycle in a low input legume-rice rotation under conservation agriculture
Zemek, O.; Frossard, E.; Scopel, E.; Oberson, A.
PLANT AND SOIL, 425 (1-2):553-576; 10.1007/s11104-018-3602-0 APR 2018
Fate of Cd in Agricultural Soils: A Stable Isotope Approach to Anthropogenic Impact, Soil Formation, and Soil-Plant Cycling
Imseng, M; Wiggenhauser, M; Keller, A; Muller, M; Rehkamper, M; Murphy, K; Kreissig, K; Frossard, E; Wilcke, W; Bigalke, M
ENVIRONMENTAL SCIENCE & TECHNOLOGY, 52 (4):1919-1928; https://doi.org/10.1021/acs.est.7b05439 FEB 20 2018
Soil solution phosphorus turnover: derivation, interpretation, and insights from a global compilation of isotope exchange kinetic studies
Helfenstein, Julian; Jegminat, Jannes; McLaren, Timothy I.; et al.
BIOGEOSCIENCES, 15 (1): 105-114 JAN 8 2018 Article (Details)
Phosphorus cycling within soil aggregate fractions of a highly weathered tropical soil: A conceptual model
Garland, Gina; Bunemann, E. K.; Oberson, A.; et al.
SOIL BIOLOGY & BIOCHEMISTRY, 116: 91-98 JAN 2018 Article (Details)
Handling the phosphorus paradox in agriculture and natural ecosystems: Scarcity, necessity, and burden of P
Leinweber, Peter; Bathmann, Ulrich; Buczko, Uwe; et al.
AMBIO, 47: 3-19 JAN 2018 Article; Proceedings Paper (Details)
Identification of Heterotrophic Zinc Mobilization Processes among Bacterial Strains Isolated from Wheat Rhizosphere (Triticum aestivum L.)
Costerousse, Benjamin; Schonholzer-Mauclaire, Laurie; Frossard, Emmanuel; et al.
APPLIED AND ENVIRONMENTAL MICROBIOLOGY, 84 (1): JAN 2018 Article (Details)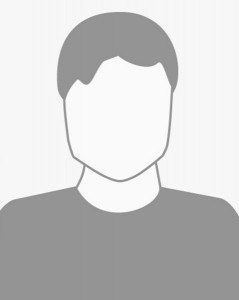 Prof. Dr. Emmanuel Frossard
ETH Zurich
Institute of Agricultural Sciences
8315 Lindau
Tel: +41 (0)52 354 91 40
Research topics
Microbial functions in nutrient dynamics, with emphasis on nutrient mineralization, immobilization and the role of enzymes
Functional diversity of myccorhizal fungi
Use of 18O to assess P fluxes and processes at ecosystem level
Role of abiotic processes in phosphorus and heavy metals cycling
Phosphorus and nitrogen (re-)cycling in agro-ecosystems: Use of nutrients contained in animal manure, plant residues and recycling fertilizers
Nutrient cycles and eco-efficiency: integrated nutrient management, conservation agriculture, organic farming, nutrient cycles and biodiversity in agro-ecosystems
Interdisciplinary
Crop sciences
Soil microbiology
Soil chemistry
Plant and microbial ecology
Plant physiology
Molecular biology