Phosphorus and nitrogen (re-)cycling in agro-ecosystems
Plant Nutrition
Globally food demand is increasing while natural resources are shrinking. Human alterations of nutrient cycles are a major cause of global change, through adverse effects on water bodies, atmosphere, climate and biodiversity in terrestrial and aquatic ecosystems. Our research is therefore dedicated to the phosphorus (P) and nitrogen (N) (re-)cycling in agro-ecosystems of the temperate and tropical zone with the overall goal to maximize the use efficiency of nutrients by crops while minimizing adverse effects to the environment. We are experts on the use of stable and radio-active isotope techniques to study P and N fluxes in soil-plant systems.
Recent Publications
Tapping Into the Environmental Co-benefits of Improved Tropical Forages for an Agroecological Transformation of Livestock Production Systems
Notenbaert, An M. O.; Douxchamps, Sabine; Villegas, Daniel M.; Arango, Jacobo; Paul, Birthe K.; et al.
Frontiers In Sustainable Food Systems 10.3389/fsufs.2021.742842 NOV 11 2021
Towards circular phosphorus: The need of inter- and transdisciplinary research to close the broken cycle
Stamm, Christian; Binder, Claudia R.; Frossard, Emmanuel; Haygarth, Philip M.; Oberson, Astrid; et al.
Ambio 10.1007/s13280-021-01562-6 MAY 2021
Repeated drying and rewetting differently affect abiotic and biotic soil phosphorus (P) dynamics in a sandy soil: A P-33 soil incubation study
Chen, Hao; Jarosch, Klaus A.; Meszaros, Eva; Frossard, Emmanuel; Zhao, Xiaorong; et al.
Soil Biology & Biochemistry, 10.1016/j.soilbio.2020.108079 FEB 2021
Urochloa Grasses Swap Nitrogen Source When Grown in Association with Legumes in Tropical Pastures
Villegas, Daniel M.; Velasquez, Jaime; Arango, Jacobo; Obregon, Karen; Rao, Idupulapati M.; Rosas, Gelber; Oberson, Astrid
Diversity-Basel, DOI: 10.3390/d12110419 NOV 2020
Phosphate-solubilising microorganisms for improved crop productivity: a critical assessment
Raymond, Nelly S.; Gomez-Munoz, Beatriz; van der Bom, Frederik J. T.; Nybroe, Ole; Jensen, Lars S.; et al.
New Phytologist, DOI: 10.1111/nph.16924 OCT 2020
Nutrient flows and intensification options for smallholder farmers of the Lao uplands
Epper, CA; Paul, B; Burra, D; Phengsavanh P; Ritzema R; Syfongxay C; Groot JCJ; Six J; Frossard E; Oberson A; Douxchamps S
AGRICULTURAL SYSTEMS Volume: 177 DOI: 10.1016/j.agsy.2019.102694

JAN 2020
Estimates of mean residence times of phosphorus in commonly considered inorganic soil phosphorus pools
Helfenstein, Julian; Pistocchi, Chiara; Oberson, Astrid; Tamburini, Federica; Goll, Daniel S.; et al.
Biogeosciences, DOI: 10.5194/bg-17-441-2020, JAN 30 2020
Influence of long-term phosphorus fertilisation history on the availability and chemical nature of soil phosphorus
van der Bom, FJT; McLaren, TI; Doolette, AL; Magid, J; Frossard, E; Oberson, A; Jensen, LS
The nitrogen nutrition of yam (Dioscorea spp)
Hgaza, KV; Oberson, A; Kiba, ID; Diby, LN; Akef, S; Frossard, E
JOURNAL OF PLANT NUTRITION, 10.1080/01904167.2019.1659315 2019
Predicting Phosphate Release from Sewage Sludge Ash Using an Ion Sink Assay
Nanzer, S; Oberson, A; Eggenberger, U; Frossard, E
JOURNAL OF ENVIRONMENTAL QUALITY, 48 (3):746-754; 10.2134/jeq2018.11.0394 MAY-JUN 2019
Residual phosphorus availability after long-term soil application of organic waste
Lemming, C; Oberson, A; Magid, J; Bruun, S; Scheutz, C; Frossard, E; Jensen, LS
AGRICULTURE ECOSYSTEMS & ENVIRONMENT, 270 65-75; 10.1016/j.agee.2018.10.009 FEB 1 2019
Pseudomonas protegens CHA0 does not increase phosphorus uptake from P-33 labeled synthetic hydroxyapatite by wheat grown on calcareous soil
Meyer, G; Maurhofer, M; Frossard, E; Gamper, HA; Mader, P; Meszaros, E; Schonholzer-Mauclaire, L; Symanczik, S; Oberson, A
SOIL BIOLOGY & BIOCHEMISTRY, 131 217-228; 10.1016/j.soilbio.2019.01.015 APR 2019
…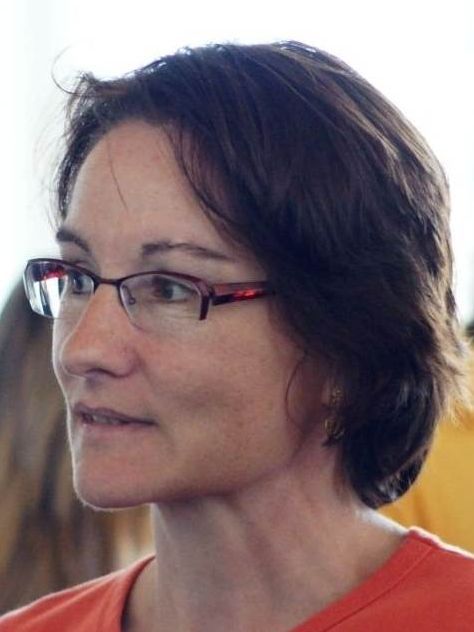 Dr. Astrid Oberson
ETH Zurich
Institute of Agricultural Sciences
8092 Zurich

Links
Research topics
Nutrient use in organic farming, conservation agriculture and low input systems: specificities, potential and limitations.
Use efficiency by plants of nutrients contained in animal manure, plant residues or recycling fertilizers.
Microbial source-sink functions in the use of these nutrient sources and the impact of microorganisms on available nutrient pools in the soil.
Interactions between phosphorus and nitrogen availability, including symbiotic di-nitrogen fixation by legume.
Above- and belowground nitrogen input by legumes using 15N-enriched and natural abundance techniques.
Interdisciplinary
Soil microbiology
Soil chemistry
Crop Sciences
Grassland Sciences
Plant and microbial ecology
Plant Physiology