Oxygen isotope in phosphate, a new approach to study the soil/plant system
Plant Nutrition
Phosphorus (P) is a major nutrient and an important constituent in cell membranes, DNA and RNA, and energy transporters. In most natural environments, inorganic orthophosphate is often limiting, P cycling and turnover are rapid, and organic compounds represents the main phosphate source to organisms.
We use a relatively new stable isotopic tracer, oxygen isotopes bound to phosphorus in phosphate to better understand the aspects of the P biogeochemical cycle which are still unclear, since many biological processes cannot be easily identified and quantified in natural settings. The O-P bond is highly stable at ambient temperature and in most environments on Earth, and only biological processes promote a significant change in the isotope signature of the phosphate.
In soil sciences, the use of δ18O-P is still in its infancy and relatively little has been published. We are working in optimizing existing preparation techniques for soil studies, combining sequential extraction of P to isotopic analysis. Our projects aim at characterizing and understand the processes influencing the isotopic signature in the soil and plants. We also work on the isotopic characterization of P sources in agricultural systems (plant residues, organic manure, mineral fertilizers) aiming at tracing them and assess their behavior in the environment.
Research topics
Phosphorus cycle in the environment
Isotopic tools (oxygen stable isotope in phosphate) in the soil/plant/water ecosystem
Soil formation
Sources and sinks of phosphorus in agricultural systems
Recent Publications
Understanding soil selenium accumulation and bioavailability through size resolved and elemental characterization of soil extracts
Tolu, J; Bouchet, S; (...); Winkel, LHE
Nature Communications 13 (1), DOI 10.1038/s41467-022-34731-6 2022
Phosphate oxygen isotope fingerprints of past biological activity in the Atacama Desert
Wang, Ye; Moradi, Ghazal; Klumpp, Erwin; von Sperber, Christian; Tamburini, Federica; et al.
Geochimica Et Cosmochimica Acta 10.1016/j.gca.2021.07.027 2022
New Ag3PO4 comparison material for stable oxygen isotope analysis
Watzinger, Andrea; Schott, Katharina; Hood-Nowotny, Rebecca; Tamburini, Federica; Arppe, Laura; et al.
Rapid Communications In Mass Spectrometry 10.1002/rcm.9101 JUN 30 2021
Cycling of reduced phosphorus compounds in soil and potential impacts of climate change
Kehler, Anchen; Haygarth, Philip; Tamburini, Federica; Blackwell, Martin
European Journal Of Soil Science 10.1111/ejss.13121 Early Access: MAY 2021
Tracing uptake and translocation of phosphorus in wheat using oxygen isotopes and mathematical modelling
Bauke, Sara L.; Schnepf, Andrea; von Sperber, Christian; Orlowski, Natalie; Lewandowski, Hans; et al.
New Phytologist 10.1111/nph.17307 Published: JUN 2021
A review of phosphate oxygen isotope values in global bedrocks: characterising a critical endmember to the soil phosphorus system
Smith, Andrew C.; Pfahler, Verena; Tamburini, Federica; Blackwell, Martin S. A.; Granger, Steven J.
Journal Of Plant Nutrition And Soil Science, 10.1002/jpln.202000513 FEB 2021
Microspectroscopy reveals dust-derived apatite grains in acidic, highly-weathered Hawaiian soils
Vogel, Christian; Helfenstein, Julian; Massey, Michael S.; Sekine, Ryo; Kretzschmar, Ruben; et al.
Geoderma DOI: 10.1016/j.geoderma.2020.114681 JAN 1 2021
Biogeochemical cycling of phosphorus in subsoils of temperate forest ecosystems
Rodionov, Andrei; Bauke, Sara L.; von Sperber, Christian; Hoeschen, Carmen; Kandeler, Ellen; et al.
Biogeochemistry DOI: 10.1007/s10533-020-00700-8 OCT 2020
In or Out of Equilibrium? How Microbial Activity Controls the Oxygen Isotopic Composition of Phosphate in Forest Organic Horizons With Low and High Phosphorus Availability
Pistocchi, Chiara; Meszaros, Eva; Frossard, Emmanuel; Buenemann, E. K.; Tamburini, Federica
Frontiers In Environmental Science DOI: 10.3389/fenvs.2020.564778 SEP 29 2020
A dual isotopic (P-32 and O-18) incubation study to disentangle mechanisms controlling phosphorus cycling in soils from a climatic gradient (Kohala, Hawaii)
Siegenthaler, Maja Barbara; Tamburini, Federica; Frossard, Emmanuel; Chadwick, Oliver; Vitousek, Peter; et al.
Soil Biology & Biochemistry DOI: 10.1016/j.soilbio.2020.107920 OCT 2020
Changes of oxygen isotope values of soil P pools associated with changes in soil pH
Pfahler, Verena; Macdonald, Andy; Mead, Andrew; Smith, Andrew C.; Tamburini, Federica; et al.
Scientific Reports DOI: 10.1038/s41598-020-59103-2 FEB 7 2020
Selenium accumulation and speciation in soils along a climate gradient
Tolu, J.; Bouchet, S.; Chekifi, S. D.; Hausheer, O.; Chadwick, O. A.; et al.
Selenium Research For Environment And Human Health: Perspectives, Technologies And Advancements, 67-68, 2020
Estimates of mean residence times of phosphorus in commonly considered inorganic soil phosphorus pools
Helfenstein, Julian; Pistocchi, Chiara; Oberson, Astrid; Tamburini, Federica; Goll, Daniel S.; et al.
Biogeosciences, DOI: 10.5194/bg-17-441-2020, JAN 30 2020
…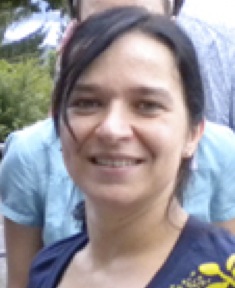 Dr. Federica Tamburini
ETH Zurich
Institute of Agricultural Sciences
8092 Zurich
Tel: +41 (0)44 354 92 81
Publications
Interdisciplinary
Plant physiology
Enzymatic processes in soils