Root microbiome
Plant-Microbe Interactions
Plants accommodate on and inside plant roots a specific and species-rich microbiota. These microbes collectively function as a microbiome and, similar to the microbial communities in human or animal guts, they impact nutrition and health of their host. Individual root microbiota members are known to support plant growth e.g., by improving nutrition acquisition or providing pathogen protection. However, we still have a rudimentary understanding how plants interact with their associated microbial communities.
In our research we focus on the functional contribution of the root microbiota to plant growth and disease protection. A particular interest is how plants communicate with the root microbiota and how they influence their activities. Finally, we asses if we can manipulate the root microbiota for smart and sustainable agriculture.
We mainly investigate plant-microbiome interactions using Arabidopsis thaliana and Zea mays as models. We combine field and lab experiments and make use of methods in microbiomics, molecular biology, microbiology, plant genetics and bioinformatics.
Research topics
Structure and function of root microbiomes
Microbiota manipulation with synthetic communities in microcosms
Communication by root exudates
Microbiome diagnostics for improving applications of biologicals
Multi-tropic effects of the root microbiome
Publications
► Google Scholar: https://scholar.google.ch/citations?hl=de&user=EBmPPr8AAAAJ
Soil (microbial) disturbance affect the zinc isotope biogeochemistry but has little effect on plant zinc uptake
X Liu, Y Huang, H Guan, M Wiggenhauser, V Caggìa, K Schlaeppi, ...
Science of The Total Environment 875, 162490 2023
Lower relative abundance of ectomycorrhizal fungi under a warmer and drier climate is linked to enhanced soil organic matter decomposition (vol 232, pg 1399, 2021)
Querejeta, Jose Ignacio; Schlaeppi, Klaus; Lopez-Garcia, Alvaro; Ondono, Sara; Prieto, Ivan; et al.
New Phytologist, 10.1111/nph.17986 MAY 2022
Rhizobium Symbiotic Capacity Shapes Root-Associated Microbiomes in Soybean
Liu, Yuanhui; Ma, Bin; Chen, Wenfeng; Schlaeppi, Klaus; Erb, Matthias; et al.
Frontiers In Microbiology 10.3389/fmicb.2021.709012 DEC 2 2021
Soil composition and plant genotype determine benzoxazinoid-mediated plant-soil feedbacks in cereals
Cadot, Selma; Gfeller, Valentin; Hu, Lingfei; Singh, Nikhil; Sanchez-Vallet, Andrea; Glauser, Gaetan; Croll, Daniel; Erb, Matthias; van der Heijden, Marcel G. A.; Schlaeppi, Klaus
Plant Cell And Environment 10.1111/pce.14184 DEC 2021
Lower relative abundance of ectomycorrhizal fungi under a warmer and drier climate is linked to enhanced soil organic matter decomposition
Ignacio Querejeta, Jose; Schlaeppi, Klaus; Lopez-Garcia, Alvaro; Ondono, Sara; Prieto, Ivan; van Der Heijden, Marcel G. A.; Mar Alguacil, Maria
New Phytologist 10.1111/nph.17661 NOV 2021
Contrasting Responses of Arbuscular Mycorrhizal Fungal Families to Simulated Climate Warming and Drying in a Semiarid Shrubland
Alguacil, Maria Del Mar; Schlaeppi, Klaus; Lopez-Garcia, Alvaro; van der Heijden, Marcel G. A.; Querejeta, Jose Ignacio
Microbial Ecology 10.1007/s00248-021-01886-6 OCT 2021
Specific and conserved patterns of microbiota-structuring by maize benzoxazinoids in the field
Cadot, Selma; Guan, Hang; Bigalke, Moritz; Walser, Jean-Claude; Jander, Georg; Erb, Matthias; van der Heijden, Marcel G. A.; Schlaeppi, Klaus
Microbiome 10.1186/s40168-021-01049-2 MAY 7 2021
Organic and conservation agriculture promote ecosystem multifunctionality
Wittwer, RA; Bender, SF; Hartman, K; Hydbom, S; Lima, RAA; Loaiza, V; Nemecek, T; Oehl, F; Olsson, PA; Petchey, O; Prechsl, UE; Schlaeppi, K; Scholten, T; Seitz, S; Six, J; van der Heijden, MGA
Science Advances 10.1126/sciadv.abg6995 AUG 2021
Plant chemistry and food web health
Schlaeppi, Klaus; Gross, Josef J.; Hapfelmeier, Siegfried; Erb, Matthias
New Phytologist 10.1111/nph.17385 Early Access: MAY 2021
Relative qPCR to quantify colonization of plant roots by arbuscular mycorrhizal fungi
Bodenhausen, Natacha; Deslandes-Herold, Gabriel; Waelchli, Jan; Held, Alain; van der Heijden, Marcel G. A.; et al.
Mycorrhiza, 10.1007/s00572-020-01014-1, MAR 2021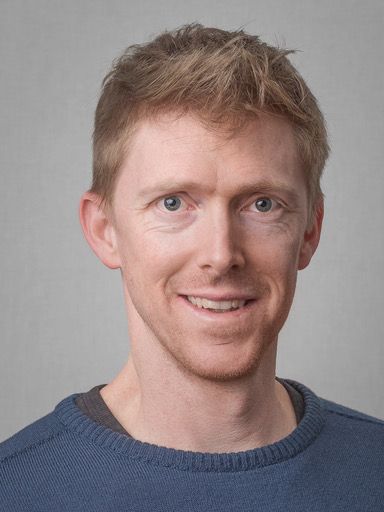 Prof. Dr. Klaus Schläppi
University of Basel
Departement of Environmental Sciences
4056 Basel
Tel: +41 61 207 23 10
Interdisciplinary
Bioinformatics
Microbiology
Microbial soil ecology
Sustainable Agriculture