Evolutionary genomics of plant-pathogen interactions
Most plants face attacks by fungal pathogens. In agriculture, outbreaks of diseases are frequent and pose a significant threat to sustainable food production. What enables pathogens to overcome host defenses and cause damage is poorly understood. A key evolutionary step for pathogens is to evolve effectors that specifically target and disable the plant immune system.
Our group uses experimental and population genomics tools to analyze the rapid emergence of pathogens. A major focus is to use genome-wide association studies (GWAS) to directly identify the genes in pathogen genomes linked to the breakdown of host resistance. We also assemble complete genomes to analyze mechanisms that generate high degrees of sequence polymorphism. We are particularly interested in the action of transposable elements (selfish elements in the genome) and the evolution of gene regulation. Our group also conducts population genomic studies to analyze the process of adaptive evolution in natural field populations.
Recent Publications
Wheat Blast: Past, Present, and Future
Ceresini, PC; Castroagudin, VL; Rodrigues, FA; Rios, JA; Aucique-Perez, CE; Moreira, SI; Alves, E; Croll, D; Maciel, JLN
Edited by: Leach JE; Lindow SE
ANNUAL REVIEW OF PHYTOPATHOLOGY, VOL 56, 56 427-456; 10.1146/annurev-phyto-080417-050036 2018
The Genome Biology of Effector Gene Evolution in Filamentous Plant Pathogens
Sanchez-Vallet, A; Fouche, S; Fudal, I; Hartmann, FE; Soyer, JL; Tellier, A; Croll, D Edited by: Leach JE; Lindow SE
ANNUAL REVIEW OF PHYTOPATHOLOGY, VOL 56, 56 21-40; 10.1146/annurev-phyto-080516-035303 2018
Genome-Wide Detection of Genes Under Positive Selection in Worldwide Populations of the Barley Scald Pathogen
Mohd-Assaad, N; McDonald, BA; Croll, D
GENOME BIOLOGY AND EVOLUTION, 10 (5):1315-1332; 10.1093/gbe/evy087 MAY 2018
Meiosis Leads to Pervasive Copy-Number Variation and Distorted Inheritance of Accessory Chromosomes of the Wheat Pathogen Zymoseptoria tritici
Fouche, S; Plissonneau, C; McDonald, BA; Croll, D
GENOME BIOLOGY AND EVOLUTION, 10 (6):1416-1429; 10.1093/gbe/evy100 JUN 2018
A fungal avirulence factor encoded in a highly plastic genomic region triggers partial resistance to septoria tritici blotch
Meile L; Croll D; Brunner PC; Plissonneau C; Hartmann FE; McDonald BA; Sanchez-Vallet A
NEW PHYTOLOGIST Volume: 219 Issue: 3 1048-1061 10.1111/nph.15180 AUG 2018
Transposable element insertions shape gene regulation and melanin production in a fungal pathogen of wheat
Krishnan, Parvathy; Meile, Lukas; Plissonneau, Clemence; Ma, Xin; Hartmann, Fanny E; Croll, Daniel; McDonald, Bruce A; Sanchez-Vallet, Andrea
BMC BIOLOGY Volume: 16 Article Number: 78 10.1186/s12915-018-0543-2 JUL 16 2018
Genome-wide evidence for divergent selection between populations of a major agricultural pathogen Molecular Ecology
Fanny E Hartmann; Bruce A McDonald, Daniel Croll
MOLECULAR ECOLOGY, 27 (12):2725-2741; 10.1111/mec.14711 JUN 2018
A monothiol glutaredoxin is required for iron homeostasis and virulence in the AIDS-associated pathogen Cryptococcus neoformans
Hu, GG; Attarian, R; Do, E; Croll, D; Caza, M; Bach, H; Missall, TA; Lodge, J; Jung, WH; Kronstad, JW
MEDICAL MYCOLOGY, 56 S124-S124; 2 JUN 2018
Comparative Genomics of Smut Pathogens: Insights From Orphans and Positively Selected Genes Into Host Specialization
Benevenuto, J; Teixeira-Silva, NS; Kuramae, EE; Croll, D; Monteiro-Vitorello, CB
FRONTIERS IN MICROBIOLOGY, 9 https://doi.org/10.3389/fmicb.2018.00660 APR 6 2018
Population genomics analyses of European ibex species show lower diversity and higher inbreeding in reintroduced populations
Grossen, Christine; Biebach, Iris; Angelone-Alasaad, Samer; et al.
EVOLUTIONARY APPLICATIONS, 11 (2): 123-139 https://doi.org/10.1111/eva.12490 FEB 2018
Acetate provokes mitochondrial stress and cell death in Ustilago maydis
Kretschmer, Matthias; Lambie, Scott; Croll, Daniel; et al.
MOLECULAR MICROBIOLOGY, 107 (4): 488-507 https://doi.org/10.1111/mmi.13894 FEB 2018
Pangenome analyses of the wheat pathogen Zymoseptoria tritici reveal the structural basis of a highly plastic eukaryotic genome
Plissonneau, Clemence; Hartmann, Fanny E.; Croll, Daniel
BMC BIOLOGY, 16: https://doi.org/10.1186/s12915-017-0457-4 JAN 11 2018
Nature's genetic screens: using genome-wide association studies for effector discovery
Sanchez-Vallet, Andrea; Hartmann, Fanny E.; Marcel, Thierry C.; et al.
MOLECULAR PLANT PATHOLOGY, 19 (1): 3-6 https://doi.org/10.1111/mpp.12592 JAN 2018
Quantitative trait locus mapping reveals complex genetic architecture of quantitative virulence in the wheat pathogen Zymoseptoria tritici
Stewart, Ethan L.; Croll, Daniel; Lendenmann, Mark H.; et al.
MOLECULAR PLANT PATHOLOGY, 19 (1): 201-216 https://doi.org/10.1111/mpp.12515 JAN 2018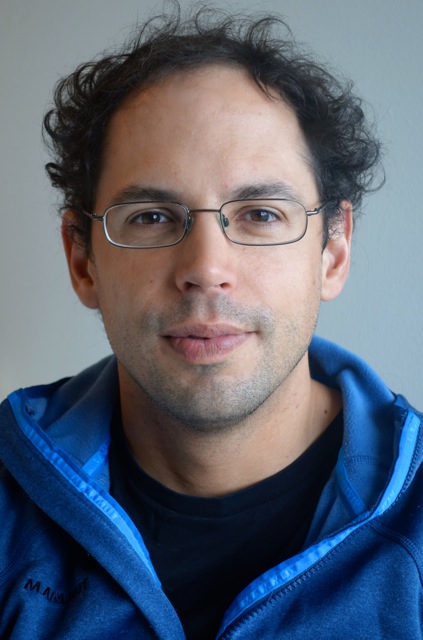 Prof. Dr. Daniel Croll
University of Neuchâtel
Institute of Biology
2000 Neuchâtel
Tel: +41 (0)32 718 23 30
Research topics
Genetic basis of pathogen virulence
Ecological genomics and local adaptation of pathogens
Population genomics of pathogen outbreaks
Structure and evolution of pathogen genomes
Transposable elements and the evolution of gene regulation
Interdisciplinary
Crop resistance breeding
Bioinformatics and genome assembly
Molecular plant pathology
Fungal community analyses
Genome-wide association mapping (GWAS)