The cereal genomes: hidden treasures for evolutionary genomics and agronomy
We are studying the genomes of the grass species wheat, barley and rice to analyze genome evolution in cereals. Plant genomes generally evolve much more rapidly than animal genomes and we want to understand the underlying molecular mechanisms. These studies in evolutionary genomics have already given surprising results: for the genomic regions analyzed to date, we found complete restructuring of the intergenic regions within 1 to 3 million years, a much faster and dramatic evolution than previously assumed.
The wheat genome is very large (5x the size of the human genome) and complex. The knowledge on cereal genome structure is used in our group for the molecular isolation of agronomically important genes from wheat and barley. We have recently isolated the first two resistance genes against the fungal diseases leaf rust and powdery mildew of wheat. We are now studying their activity and the evolution of resistance at the molecular level.
The different projects conducted in the research group strongly depend on the use of genomic technologies as well as advanced bioinformatics.
Recent Publications
Population genomic analysis of Aegilops tauschii identifies targets for bread wheat improvement
Gaurav, Kumar; Arora, Sanu; Silva, Paula; Sanchez-Martin, Javier; Horsnell, Richard; et al.
Nature Biotechnology 10.1038/s41587-021-01058-4 NOV 2021
NLR immune receptors and diverse types of non-NLR proteins control race-specific resistance in Triticeae
Sanchez-Martin, Javier; Keller, Beat
Current Opinion In Plant Biology 10.1016/j.pbi.2021.102053 AUG 2021
Expression of the wheat disease resistance gene Lr34 in transgenic barley leads to accumulation of abscisic acid at the leaf tip
Braeunlich, Stephanie; Koller, Teresa; Glauser, Gaetan; Krattinger, Simon G.; Keller, Beat
Plant Physiology And Biochemistry 10.1016/j.plaphy.2021.07.001 SEP 2021
Identification of specificity-defining amino acids of the wheat immune receptor Pm2 and powdery mildew effector AvrPm2
Manser, Beatrice; Koller, Teresa; Praz, Coraline Rosalie; Roulin, Anne C.; Zbinden, Helen; Arora, Sanu; Steuernagel, Burkhard; Wulff, Brande B. H.; Keller, Beat; Sanchez-Martin, Javier
Plant Journal 10.1111/tpj.15214 Early Access: APR 2021
Characterization of the Resistance to Powdery Mildew and Leaf Rust Carried by the Bread Wheat Cultivar Victo
Desiderio, Francesca; Bourras, Salim; Mazzucotelli, Elisabetta; Rubiales, Diego; Keller, Beat; et al.
International Journal Of Molecular Sciences 10.3390/ijms22063109 Published: MAR 2021
Alleles of a wall-associated kinase gene account for three of the major northern corn leaf blight resistance loci in maize
Yang P; Scheuermann D; Kessel B; Koller T; Greenwood JR; Hurni S; Herren G; Zhou SH; Marande, W; Wicker T; Krattinger SG; Ouzunova M; Keller, B
Plant Journal 10.1111/tpj.15183 Published: APR 2021
Chromosome-scale genome assembly provides insights into rye biology, evolution and agronomic potential
Rabanus-Wallace, M. Timothy; Hackauf, Bernd; Mascher, Martin; Lux, Thomas; Wicker, Thomas; et al.
Nature Genetics 10.1038/s41588-021-00807-0 Early Access: MAR 2021
Wheat Pm4 resistance to powdery mildew is controlled by alternative splice variants encoding chimeric proteins
Sanchez-Martin, Javier; Widrig, Victoria; Herren, Gerhard; Wicker, Thomas; Zbinden, Helen; Gronnier, Julien; Sporri, Laurin; Praz, Coraline R; Heuberger, Matthias; Kolodziej, Markus C.; Isaksson, Jonatan; Steuernagel, Burkhard; Karafiatova, Miroslava; Dolezel, Jaroslav; Zipfel, Cyril; Keller, Beat
Nature Plants, 10.1038/s41477-021-00869-2 MAR 2021
Population genomics and haplotype analysis in spelt and bread wheat identifies a gene regulating glume color
Abrouk, Michael; Athiyannan, Naveenkumar; Mueller, Thomas; Pailles, Yveline; Stritt, Christoph; Roulin, Anne; Chu, Chenggen; Liu, Shuyu; Morita, Takumi; Handa, Hirokazu; Poland, Jesse; Keller, Beat; Krattinger, Simon G.
Communications Biology, 10.1038/s42003-021-01908-6 MAR 19 2021
A membrane-bound ankyrin repeat protein confers race-specific leaf rust disease resistance in wheat
Kolodziej, Markus C.; Singla, Jyoti; Sanchez-Martin, Javier; Zbinden, Helen; Simkova, Hana; Karafiatova, Miroslava; Dolezel, Jaroslav; Gronnier, Julien; Poretti, Manuel; Glauser, Gaetan; Zhu, Wangsheng; Koster, Philipp; Zipfel, Cyril; Wicker, Thomas; Krattinger, Simon; Keller, Beat
Nature Communications, DOI: 10.1038/s41467-020-20777-x FEB 11 2021
A versatile microfluidic platform measures hyphal interactions between Fusarium graminearum and Clonostachys rosea in real-time
Gimeno, Alejandro; Stanley, Claire E.; Ngamenie, Zacharie; Hsung, Ming-Hui; Walder, Florian; et al.
Communications Biology 10.1038/s42003-021-01767-1 Published: FEB 26 2021
A highly differentiated region of wheat chromosome 7AL encodes a Pm1a immune receptor that recognizes its corresponding AvrPm1a effector from Blumeria graminis
Hewitt, Tim; Muller, Marion C.; Molnar, Istvan; Mascher, Martin; Holusova, Katerina; et al.
New Phytologist DOI: 10.1111/nph.17075 DEC 2020
Multiple wheat genomes reveal global variation in modern breeding
Walkowiak, Sean; Gao, Liangliang; Monat, Cecile; Haberer, Georg; Kassa, Mulualem T.; et al.
Nature DOI: 10.1038/s41586-020-2961-x DEC 10 2020
Single residues in the LRR domain of the wheat PM3A immune receptor can control the strength and the spectrum of the immune response
Lindner, Stefan; Keller, Bettina; Singh, Simrat P.; Hasenkamp, Zsuzsanna; Jung, Esther; et al.
Plant Journal DOI: 10.1111/tpj.14917 Published: SEP 2020
The NLR-Annotator Tool Enables Annotation of the Intracellular Immune Receptor Repertoire
Steuernagel, Burkhard; Witek, Kamil; Krattinger, Simon G.; Ramirez-Gonzalez, Ricardo H.; Schoonbeek, Henk-jan; et al.
Plant Physiology DOI: 10.1104/pp.19.01273 Published: JUN 2020
From laboratory to the field: biological control of Fusarium graminearum on infected maize crop residues
Gimeno, A.; Kagi, A.; Drakopoulos, D.; Banziger, I.; Lehmann, E.; Forrer, H. -R.; Keller, B; Vogelgsang, S
Journal Of Applied Microbiology 10.1111/jam.14634 Early Access: APR 2020
Cross-Kingdom RNAi of Pathogen Effectors Leads to Quantitative Adult Plant Resistance in Wheat
Schaefer, LK ; Parlange, F; Buchmann, G; Jung, E ; Wehrli, A ; Herren, G; Muller, MC; Stehlin, J ; Schmid, R; Wicker, T; Keller, B; Bourras, S
Frontiers In Plant Science DOI: 10.3389/fpls.2020.00253 Published: MAR 10 2020
…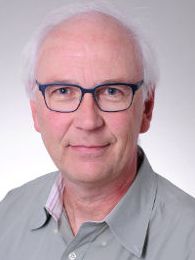 Prof. Dr. Beat Keller
University of Zurich
Department of Plant and Microbial Biology
8008 Zurich
Tel: +41 (0)44 634 82 30
Research topics
Fungal disease resistance in cereals
Structure and evolution of plant genomes
Molecular basis of agronomically important traits
Root hair development
Interdisciplinary
Evolutionary genomics
Molecular Agronomy and Plant Breeding
Plant Pathology