Genetic and epigenetic control of plant reproduction
Our research centers on the genetic and epigenetic control of plant reproduction. We are interested in both sexual reproduction and apomixis, a form of asexual reproduction through seeds. We use Arabidopsis thaliana and Zea may sas model systems, but also work with several other plant species.
Our studies have shown that both genetic and epigenetic mechanisms play a key role in plant reproduction. The long term goal of our research is to elucidate the role of positional information, cell-cell communication and epigenetic regulation of gene expression in plant morphogenesis and cellular differentiation. Furthermore we are investigating the role of epigenetic mechanisms in development, ecology, and evolution. Towards these goals we use a broad range of integrated, interdisciplinary approaches combining classical genetics, systems biology, ecology, chemistry and mathematics, and we collaborate both scientifically and technically with a number of institutions in Switzerland, as well as abroad. Our research is funded by a number of sources, notably the European Union, the Swiss National Science Foundation, SystemsX.ch, the Zürich-Basel Plant Science Center, and University Research Priority Program Systems Biology/Functional Genomics.
Recent Publications
Contribution of epigenetic variation to adaptation in Arabidopsis
Schmid, MW; Heichinger, C; Schmid, DC; Guthorl, D; Gagliardini, V; Bruggmann, R; Aluri, S; Aquino, C; Schmid, B; Turnbull, LA; Grossniklaus, U
NATURE COMMUNICATIONS, 9 10.1038/s41467-018-06932-5 OCT 25 2018
Whole-mount Clearing and Staining of Arabidopsis Flower Organs and Siliques
Hedhly, A; Vogler, H; Eichenberger, C; Grossniklaus, U
JOVE-JOURNAL OF VISUALIZED EXPERIMENTS, (134):10.3791/56441 APR 2018
Feeling the force: how pollen tubes deal with obstacles
Burri, Jan T.; Vogler, Hannes; Laubli, Nino F.; Hu, Chengzhi; Grossniklaus, Ueli; Nelson, Bradley J.
NEW PHYTOLOGIST, 220 (1):187-195; 10.1111/nph.15260 OCT 2018
Improved Brassica rapa reference genome by single-molecule sequencing and chromosome conformation capture technologies
Zhang, L; Cai, X; Wu, J; Liu, M; Grob, S; Cheng, F; Liang, JL; Cai, CC; Liu, ZY; Liu, B; Wang, F; Li, S; Liu, FY; Li, XM; Cheng, L; Yang, WC; Li, MH; Grossniklaus, U; Zheng, HK; Wang, XW
HORTICULTURE RESEARCH, 5 10.1038/s41438-018-0071-9 AUG 15 2018
Aberrant imprinting may underlie evolution of parthenogenesis
Kirioukhova, O; Shah, JN; Larsen, DS; Tayyab, M; Mueller, NE; Govind, G; Baroux, C; Federer, M; Gheyselinck, J; Barrell, PJ; Ma, H; Sprunck, S; Huettel, B; Wallace, H; Grossniklaus, U; Johnston, AJ
SCIENTIFIC REPORTS, 8 https://doi.org/10.1038/s41598-018-27863-7 JUL 13 2018
Assembly of the Boechera retrofracta Genome and Evolutionary Analysis of Apomixis-Associated Genes
Kliver, S; Rayko, M; Komissarov, A; Bakin, E; Zhernakova, D; Prasad, K; Rushworth, C; Baskar, R; Smetanin, D; Schmutz, J; Rokhsar, DS; Mitchell-Olds, T; Grossniklaus, U; Brukhin, V
GENES, 9 (4):10.3390/genes9040185 APR 2018
LRX Proteins Play a Crucial Role in Pollen Grain and Pollen Tube Cell Wall Development
Fabrice, TN; Vogler, H; Draeger, C; Munglani, G; Gupta, S; Herger, AG; Knox, P; Grossniklaus, U; Ringli, C
PLANT PHYSIOLOGY, 176 (3):1981-1992; https://doi.org/10.1104/pp.17.01374 MAR 2018
Extensive epigenetic reprogramming during the life cycle of Marchantia polymorpha
Schmid, Marc W.; Giraldo-Fonseca, Alejandro; Roevekamp, Moritz; et al.
GENOME BIOLOGY, 19: 10.1186/s13059-017-1383-z JAN 25 2018
RALF4/19 peptides interact with LRX proteins to control pollen tube growth in Arabidopsis
Mecchia, Martin A.; Santos-Fernandez, Gorka; Duss, Nadine N.; et al.
SCIENCE, 358 (6370): 1600-1603 10.1126/science.aao5467 DEC 22 2017
Polyspermy produces tri-parental seeds in maize
Grossniklaus, Ueli
CURRENT BIOLOGY, 27 (24): R1300-R1302 10.1016/j.cub.2017.10.059 DEC 18 2017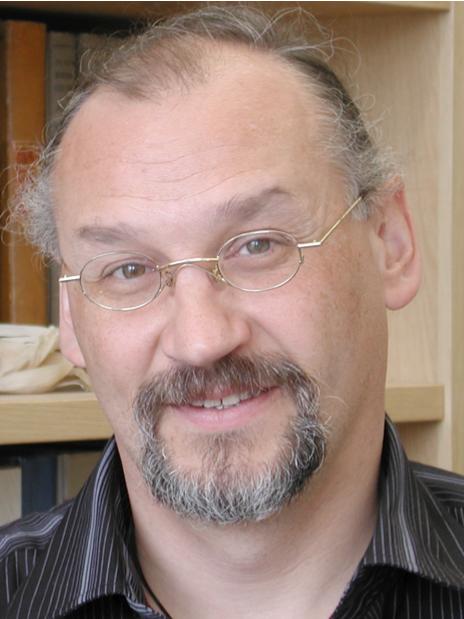 Prof. Dr. Ueli Grossniklaus
University of Zurich
Department of Plant and Microbial Biology
8008 Zurich
Tel: +41 (0)44 634 82 40
Research topics
Genetic and molecular mechanisms controlling female gametophyte development and function, focusing on cell specification and fertilization
Investigation of the molecular basis of parental effects and genomic imprinting in plants
Genetics and epigenetics of adaptation in a changing environment
Identification of apomictic traits in maize using genetic approaches
Systems biology of reproductive tissues of Arabidopsis thaliana
Interdisciplinary
Joint projects with mathematicians and computational scientists: B. Hellriegel (Verlag Birkhäuser, Basel), R. Smith (UniBe), T. Wicker (UZH), C. von Mering (UZH)
Joint projects with ecologists: J. Stöcklin (UniBas), B. Schmid (UZH), L. Turnbull (UZH)
Joint projects with engineers and chemists: B. Nelson (ETHZ), N. Luedtke (UZH)