How genomic changes promote adaptation and speciation in Arabidopsis relatives and in tropical trees
Evolutionary Functional Genomics / Systems Biology
Darwin proposed the first conclusive theory to explain biodiversity with two principles: adaptation by natural selection, and speciation. However, little is known about the genes responsible for biodiversity, due to the split between laboratory molecular biologists and field evolutionists. The key to synthesize biology is genomics: specifically, evolutionary genomics.
We are taking interdisciplinary approaches to study the molecular basis of biodiversity, and helps start the University Research Priority Program of Systems Biology / Functional Genomics.
One of the advantages of using plants is the feasibility of ecological studies since they are immobile. The plants we study include a model species Arabidopsis thaliana, an allopolyploid Arabidopsis kamchatica in East Asia, a species-rich genus Cardamine, and Dipterocarpaceae in Malaysia tropical forests.
Recent Publications
Integrative research efforts at the boundary of biodiversity and global change research
Abiven, S; Altermatt, F; Backhaus, N; Deplazes-Zemp, A; Furrer, R; Korf, B; Niklaus, PA; Schaepman-Strub, G; Shimizu, KK; Zuppinger-Dingley, D; Petchey, OL; Schaepman, ME
CURRENT OPINION IN ENVIRONMENTAL SUSTAINABILITY, 29 215-222; 10.1016/j.cosust.2018.04.016 DEC 2017
Genomics meets remote sensing in global change studies: monitoring and predicting phenology, evolution and biodiversity
Yamasaki, E; Altermatt, F; Cavender-Bares, J; Schuman, MC; Zuppinger-Dingley, D; Garonna, I; Schneider, FD; Guillen-Escriba, C; van Moorsel, SJ; Hahl, T; Schmid, B; Schaepman-Strub, G; Schaepman, ME; Shimizu, KK
CURRENT OPINION IN ENVIRONMENTAL SUSTAINABILITY, 29 177-186; 10.1016/j.cosust.2018.03.005 DEC 2017
Plant trichomes and a single gene GLABRA1 contribute to insect community composition on field-grown Arabidopsis thaliana
Y Sato, R Shimizu-Inatsugi, M Yamazaki, KK Shimizu, AJ Nagano
bioRxiv, 320903, DOI: 10.1101/320903 2018
Patterns of polymorphism, selection and linkage disequilibrium in the subgenomes of the allopolyploid Arabidopsis kamchatica
Timothy Paape, Roman V Briskine, Heidi EL Lischer, Gwyneth Halstead-Nussloch, Rie Shimizu-Inatsugi, Masaomi Hatekayama, Kenta Tanaka, Tomoaki Nishiyama, Renat Sabirov, Jun Sese, Kentaro K Shimizu
bioRxiv, 248195 https://doi.org/10.1101/248195 2018
The Nagoya Protocol could backfire on the Global South
Deplazes-Zemp, A; Abiven, S; Schaber, P; Schaepman, M; Schaepman-Strub, G; Schmid, B; Shimizu, KK; Altermatt, F
NATURE ECOLOGY & EVOLUTION, 2 (6):917-919; 10.1038/s41559-018-0561-z JUN 2018
Agrobacterium-mediated floral dip transformation of the model polyploid species Arabidopsis kamchatica
Yew, Chow-Lih; Kakui, Hiroyuki; Shimizu, Kentaro K.
JOURNAL OF PLANT RESEARCH, 131 (2): 349-358, https://doi.org/10.1007/s10265-017-0982-9 MAR 2018 Article (Details)
Multiple hybrid de novo genome assembly of finger millet, an orphan allotetraploid crop
Hatakeyama, Masaomi; Aluri, Sirisha; Balachadran, Mathi Thumilan; et al.
DNA RESEARCH, 25 (1): 39-47, https://doi.org/10.1093/dnares/dsx036 FEB 2018 Article (Details)
Genome assembly and annotation of Arabidopsis halleri, a model for heavy metal hyperaccumulation and evolutionary ecology
Briskine, Roman V.; Paape, Timothy; Shimizu-Inatsugi, Rie; et al.
MOLECULAR ECOLOGY RESOURCES, 17 (5): 1025-1036 SEP 2017 Article (Details)
Reference-guided de novo assembly approach improves genome reconstruction for related species
Lischer, Heidi E. L.; Shimizu, Kentaro K.
BMC BIOINFORMATICS, 18: NOV 10 2017 Article (Details)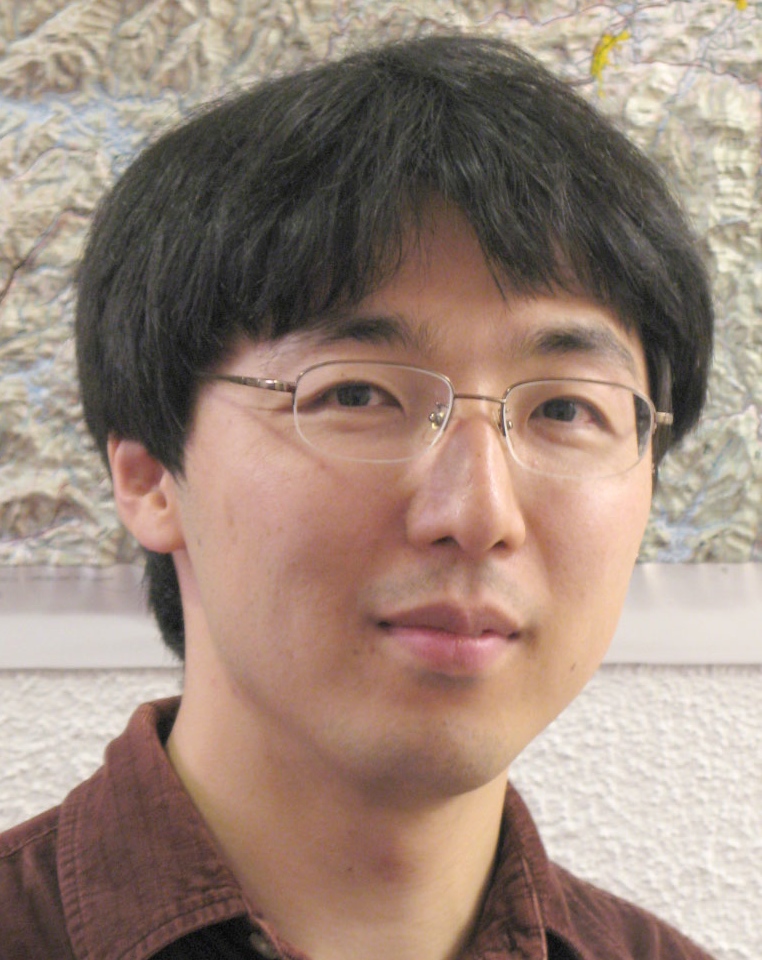 Prof. Dr. Kentaro Shimizu
University of Zurich
Department of Evolutionary Biology and Environmental Studies
8008 Zurich

Tel. +41 (0)44 635 67 40

Research topics
Evolution of reproductive systems
Self-compatibility
Genome duplication (speciation)
Arabidopsis relatives
Tropical trees (Dipterocarpaceae)
Interdisciplinary
Evolutionary and ecological functional genomics (EEFG)
Statistical genetics
Ecology
Molecular developmental genetics
Systems biology