Structural plant biology
Structural Biology & Cell Biology & Genetics
Plants are nature's other successful experiment with multicellular life. We are interested in signaling and metabolic pathways that allow plants to grow and to develop. Our approach combines structural biology and biochemistry with cell biology and genetics in Arabidopsis.
Currently, we study how plant cells communicate with each other at their cell membrane, where they have evolved unique membrane receptor kinases. These receptors sense steroid and peptide hormones to orchestrate growth and development, to establish and maintain stem cell populations and to form plant organs and tissues. We have shown that these receptors require helper proteins for activation. We now want to obtain a molecular understanding of plant peptide hormone signaling and identify novel receptor complexes.
A second line of research is to understand how plants sense and store phosphate, an essential plant nutrient. We became interested in this topic by identifying a protein complex, which uses cytosolic ATP to generate long chains of inorganic polyphosphate, an important phosphate store in yeast. We have initiated a set of projects to test whether plants also make use of polyphosphates to store phosphate.
Recent Publications
Mechanistic insights into the regulation of plant phosphate homeostasis by the rice SPX2-PHR2 complex
Guan, Zeyuan; Zhang, Qunxia; Zhang, Zhifei; Zuo, Jiaqi; Chen, Juan; et al.
Nature Communications 10.1038/s41467-022-29275-8 MAR 24 2022
Using Biotinylated myo-Inositol Hexakisphosphate to Investigate Inositol Pyrophosphate-Protein Interactions with Surface-Based Biosensors
Couto, Daniel; Richter, Annika; Walter, Henriette; Furkert, David; Hothorn, Michael; et al.
Biochemistry 10.1021/acs.biochem.1c00497 SEP 21 2021
Signatures of antagonistic pleiotropy in a bacterial flagellin epitope
Parys, Katarzyna; Colaianni, Nicholas R.; Lee, Ho-Seok; Hohmann, Ulrich; Edelbacher, Natalie; et al.
Cell Host & Microbe 10.1016/j.chom.2021.02.008 Published: APR 14 2021
A constitutively monomeric UVR8 photoreceptor confers enhanced UV-B photomorphogenesis
Podolec, Roman; Lau, Kelvin; Wagnon, Timothee B.; Hothorn, Michael; Ulm, Roman
Proceedings Of The National Academy Of Sciences Of The United States Of America DOI: 10.1073/pnas.2017284118 FEB 9 2021
Inositol pyrophosphates promote the interaction of SPX domains with the coiled-coil motif of PHR transcription factors to regulate plant phosphate homeostasis
Ried, Martina K.; Wild, Rebekka; Zhu, Jinsheng; Pipercevic, Joka; Sturm, Kristina; et al.
Nature Communications 10.1038/s41467-020-20681-4 JAN 15 2021
Adjustment of the PIF7-HFR1 transcriptional module activity controls plant shade adaptation
Paulisic, Sandi; Qin, Wenting; Veraszto, Harshul Arora; Then, Christiane; Alary, Benjamin; et al.
Embo Journal 10.15252/embj.2019104273 JAN 4 2021
BAM1/2 receptor kinase signaling drives CLE peptide-mediated formative cell divisions in Arabidopsis roots
Crook, AD; Willoughby, AC; Hazak, O; Okuda, S; VanDerMolen, KR; Soyars, CL; Cattaneo, P; Clark, NM ; Sozzani, R; Hothorn, M; Hardtke, CS; Nimchuk, ZL
Proceedings Of The National Academy Of Sciences Of The United States Of America 10.1073/pnas.2018565117 DEC 22 2020
Constitutive Activation of Leucine-Rich Repeat Receptor Kinase Signaling Pathways by BAK1-INTERACTING RECEPTOR-LIKE KINASE3 Chimera([OPEN])
Hohmann, Ulrich; Ramakrishna, Priya; Wang, Kai; Lorenzo-Orts, Laura; Nicolet, Joel; et al.
Plant Cell 10.1105/tpc.20.00138 OCT 2020
A two-way molecular dialogue between embryo and endosperm is required for seed development
Doll, N. M.; Royek, S.; Fujita, S.; Okuda, S.; Chamot, S.; Stintzi, A; Widiez, T; Hothorn, M; Schaller, A; Geldner, N; Ingram, G
Molecular mechanism for the recognition of sequence-divergent CIF peptides by the plant receptor kinases GSO1/SGN3 and GSO2
Okuda, Satohiro; Fujita, Satoshi; Moretti, Andrea; Hohmann, Ulrich; Doblas, Veronica G.; Ma, Y; Pfister, A; Brandt, B; Geldner, N; Hothorn, M
Proceedings Of The National Academy Of Sciences Of The United States Of America, 10.1073/pnas.1911553117, FEB 4 2020
A genetically validated approach for detecting inorganic polyphosphates in plants
Zhu, Jinsheng; Loubery, Sylvain; Broger, Larissa; Zhang, Youjun; Lorenzo-Orts, Laura; et al.
Plant Journal, 10.1111/tpj.14642, JAN 2020
Identity and functions of inorganic and inositol polyphosphates in plants
Lorenzo-Orts, L; Couto, D; Hothorn, M
NEW PHYTOLOGIST, 10.1111/nph.16129 2019
Plant photoreceptors and their signaling components compete for COP1 binding via VP peptide motifs
Lau, K; Podolec, R; Chappuis, R; Ulm, R; Hothorn, M
EMBO JOURNAL, 38 (18):10.15252/embj.2019102140 SEP 16 2019
Two bifunctional inositol pyrophosphate kinases/phosphatases control plant phosphate homeostasis
Zhu, J; Lau, K; Puschmann, R; Harmel, RK; Zhang, YJ; Pries, V; Gaugler, P; Broger, L; Dutta, AK; Jessen, HJ; Schaaf, G; Fernie, AR; Hothorn, LA; Fiedler, D; Hothorn, M
ELIFE, 8 10.7554/eLife.43582 AUG 22 2019
…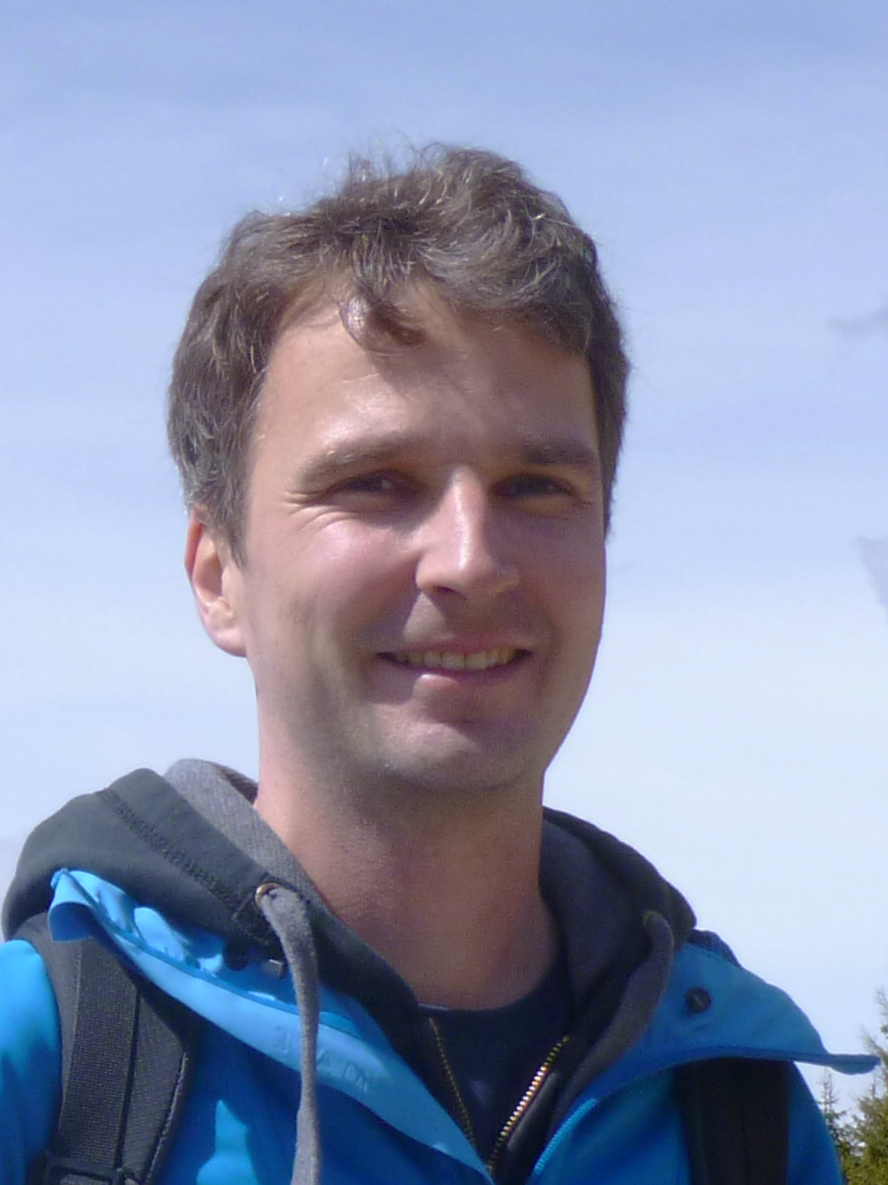 Prof. Dr. Michael Hothorn
University of Geneva
Department of Plant Sciences
1211 Geneva
Tel: +41 (0)22 379 30 13
Research topics
Plant membrane signaling
Receptor kinases
Brassinosteroid signaling
Cytokinin signaling
Polyphosphate metabolism
Phosphate sensing
Interdisciplinary
Receptor agonist/antagonist development
Structural Biology / Protein Crystallography of signaling proteins and metabolic enzymes
Quantitative biochemistry. Protein-Protein interactions. Protein-Ligand interactions