Genetics and evolution of the mycorrhizal symbiosis
Molecular Genetics and Evolution
Our work focuses on the mycorrhizal symbiosis between plants and arbuscular mycorrhizal (AM) fungi. The symbiosis occurs in the majority of terrestrial plant species. Through the effects of the fungus on plant phosphorus acquisition, plants benefit and can grow better when forming the symbiosis. The association is ancient and our group seeks to understand the genetics and evolution of these important fungi and how AM fungal genetics can influence plant growth.
We have demonstrated three features of AM genetics that have important consequences for how plants grow. First, the fungi harbour genetically different nuclei in a common cytoplasm. Second, the fungi can fuse and the nuclei can mix giving rise to genetically novel AM fungi. Third, segregation of nuclei occurs during spore formation, giving rise to genetically different AM fungi. Both mixing of nuclei and segregation have important conseqences on the growth of rice. We manipulate the genetics of AM fungi using these processes to study which genes are affected in the plant by genetic changes in the fungus. These processes are natural and involve no gene insertion. A part of our work involves applying this technology to produce new strains of AM fungi for commerical inoculation of crops in Colombia (in collaboration with the National University of Colombia).
Recent Publications
Greater topoclimatic control of above- versus below-ground communities
Mod HK; Scherrer D; Di Cola V; Broennimann O; Blandenier Q; Breiner, FT; Buri A; Goudet, J; Guex, N; Lara, E; Mitchell, EAD; Niculita-Hirzel, H; Pagni, M; Pellissier, L; Pinto-Figueroa, E; Sanders, IR; Schmidt, BR; Seppey, CVW; Singer, D; Ursenbacher, S; Yashiro, E; van der Meer, JR; Guisan, A
Global Change Biology DOI: 10.1111/gcb.15330 DEC 2020
Coexistence of genetically differentRhizophagus irregularisisolates induces genes involved in a putative fungal mating response
Mateus, Ivan D.; Rojas, Edward C.; Savary, Romain; Dupuis, Cindy; Masclaux, Frederic G.; et al.
Isme Journal DOI: 10.1038/s41396-020-0694-3 Published: OCT 2020
Genetic variation and evolutionary history of a mycorrhizal fungus regulate the currency of exchange in symbiosis with the food security crop cassava
Savary, Romain; Dupuis, Cindy; Masclaux, Frederic G.; Mateus, Ivan D.; Rojas, Edward C.; Sanders, Ian R.
Isme Journal DOI: 10.1038/s41396-020-0606-6 FEB 2020
Investigating unexplained genetic variation and its expression in the arbuscular mycorrhizal fungus Rhizophagus irregularis: A comparison of whole genome and RAD sequencing data
Masclaux, Frederic G.; Wyss, Tania; Pagni, Marco; Rosikiewicz, Pawel; Sanders, Ian R.
Plos One 14 Issue: 12 Article Number: e0226497 DOI: 10.1371/journal.pone.0226497 DEC 27 2019
Effect of co-application of phosphorus fertilizer and in vitro-produced mycorrhizal fungal inoculants on yield and leaf nutrient concentration of cassava
Aliyu, IA; Yusuf, AA; Uyovbisere, EO; Masso, C; Sanders, IR
PLOS ONE, 14 (6):10.1371/journal.pone.0218969 JUN 26 2019
Dual RNA-seq reveals large-scale non-conserved genotype x genotype-specific genetic reprograming and molecular crosstalk in the mycorrhizal symbiosis
Mateus, ID; Masclaux, FG; Aletti, C; Rojas, EC; Savary, R; Dupuis, C; Sanders, IR
ISME JOURNAL, 13 (5):1226-1238; 10.1038/s41396-018-0342-3 MAY 2019
Variation in allele frequencies at the bg112 locus reveals unequal inheritance of nuclei in a dikaryotic isolate of the fungus Rhizophagus irregularis
Masclaux, Frederic G.; Wyss, Tania; Mateus-Gonzalez, Ivan D.; Aletti, Consolee; Sanders, Ian R.
MYCORRHIZA, 28 (4):369-377; 10.1007/s00572-018-0834-z MAY 2018
Sex, plasticity, and biologically significant variation in one Glomeromycotina species
Sanders I.R.
New Phytologist, 10.1111/nph.15049 2018
Within-species phylogenetic relatedness of a common mycorrhizal fungus affects evenness in plant communities through effects on dominant species
Romain Savary, Lucas Villard, Ian R. Sanders
PLOS ONE, https://doi.org/10.1371/journal.pone.0198537 2018
A population genomics approach shows widespread geographical distribution of cryptic genomic forms of the symbiotic fungus Rhizophagus irregularis
Savary, Romain; Masclaux, Frederic G.; Wyss, Tania; et al.
ISME JOURNAL, 12 (1): 17-30 10.1038/ismej.2017.153 JAN 2018
Cost-efficient production of in vitro Rhizophagus irregularis
Rosikiewicz, Pawel; Bonvin, Jeremy; Sanders, Ian R.
MYCORRHIZA, 27 (5): 477-486 10.1007/s00572-017-0763-2 JUL 2017
Bacteria with Phosphate Solubilizing Capacity Alter Mycorrhizal Fungal Growth Both Inside and Outside the Root and in the Presence of Native Microbial Communities.
Ordoñez Y.M., Fernandez B.R., Lara L.S., Rodriguez A., Uribe-Vélez D., Sanders I.R.,
2016. PloS one, 11 (6) pp. e0154438. 10.1371/journal.pone.0154438
Colombian-Swiss Research to Help Feed the Planet: From Green Revolution to Microbial Revolution
Rodriguez Alia, Sanders Ian,
Acta Biologica Colombiana, 21 pp. 297-303. https://doi.org/10.15446/abc.v21n1sup.50856 2016.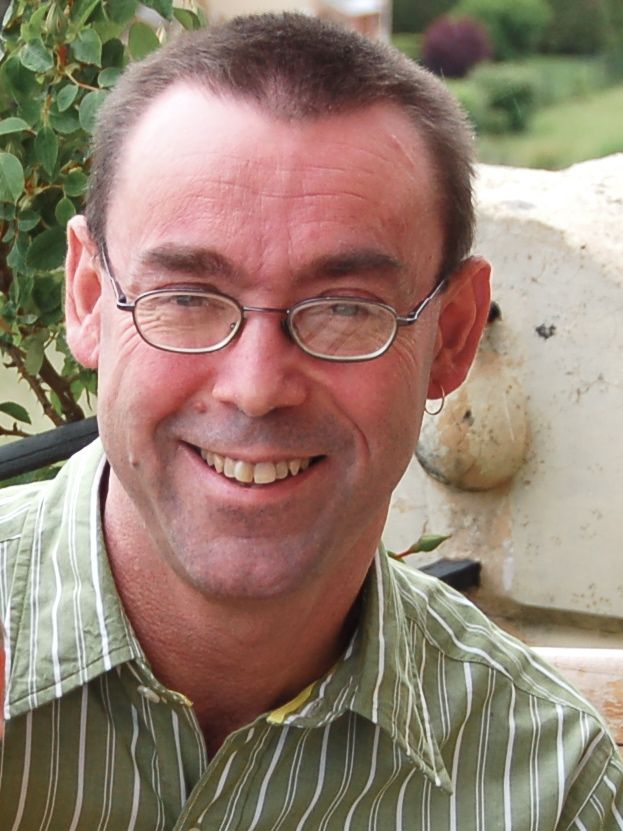 Prof. Dr. Ian R. Sanders
University of Lausanne
Department of Ecology and Evolution
1015 Lausanne
Tel: +41 (0)21 692 42 61
Publications
Research topics
Genetics and evolutionary genetics of AM fungi
Influence of AM fungal genetics on the symbiosis with plants
Importance of AM fungal diversity on plant communities
Biotechnological application of AM fungi in tropical agriculture in Colombia
Interdisciplinary
Molecular genetics
Ecology
Evolution
Agronomy
Plant – microbe interactions