Ecosystem function and biodiversity under global change
Plant ecology studies the interaction between plants and their environment. Ecosystem science considers life processes at the scale of whole communities of plants or even at the whole ecosystem level. Our group links plant level processes (ecophysiology) to ecosystem functioning with a special emphasis on the impact of species identity (biodiversity) on ecosystem level processes.
Carbon dioxide is the key resource for photosynthesis and dry matter production and the photosynthetic rate of C3 plants is not CO2 saturated at today's concentration of ca. 385 ppm. As the CO2-concentration is rising rapidly and the pre-industrial concentration of ca. 280 ppm will be doubled in ca. 80 years, our group is heavily engaged in research on the consequences of CO2-enrichment for plants under as natural as possible growth conditions. One of our main research projects has been the 'Swiss Canopy Crane Project', the first trial worldwide of exposing a naturally grown mature forest to a future CO2 concentration. Results show that certain tree species reduce their water consumption under elevated CO2 and the quality of leaf and branch tissue changes, which in turn influences herbivores, including pests. Tree canopy responses are rather rapidly communicated to soil microorganisms.
At community and ecosystem level, biodiversity effects tend to overrun physiological 'first principle' effects. The challenge ahead is the study and understanding of complex interactions of the various units that compose an ecosystem. Our group works in multi-species forests and grassland. Special target areas are alpine vegetation, the climatic high elevation treeline, temperate and tropical forests and grassland types from contrasting climates.
Recent Publications
A hierarchical inventory of the world's mountains for global comparative mountain science
Snethlage, Mark A.; Geschke, Jonas; Ranipeta, Ajay; Jetz, Walter; Yoccoz, Nigel G.; et al.
Scientific Data 10.1038/s41597-022-01256-y APR 1 2022
Soil invertebrate abundance, diversity, and community composition across steep high elevation snowmelt gradients in the European Alps
Seeber, Julia; Newesely, Christian; Steinwandter, Michael; Rief, Alexander; Koerner, Christian; Tappeiner, Ulrike; Meyer, Erwin
Arctic Antarctic And Alpine Research, 10.1080/15230430.2021.1982665, JAN 2 2021
The cold range limit of trees
Korner, Christian
Trends In Ecology & Evolution, 10.1016/j.tree.2021.06.011, NOV 2021
Why Is the Alpine Flora Comparatively Robust against Climatic Warming?
Korner, Christian; Hiltbrunner, Erika
Diversity-basel, 10.3390/d13080383, AUG 2021
Mountain definitions and their consequences
Korner, Christian; Urbach, Davnah; Paulsen, Jens
Alpine Botany, 10.1007/s00035-021-00265-8, OCT 2021
'Fading of the temperature-growth coupling' in treeline trees reflects a conceptual bias
Korner, Christian
Global Change Biology, 10.1111/gcb.15730, SEP 2021
Biomass allocation and seasonal non-structural carbohydrate dynamics do not explain the success of tall forbs in short alpine grassland
Hiltbrunner, Erika; Arnaiz, Jonas; Korner, Christian
Oecologia, 10.1007/s00442-021-04950-7, DEC 2021
Flowering phenology in alpine grassland strongly responds to shifts in snowmelt but weakly to summer drought
Vorkauf, Maria; Kahmen, Ansgar; Korner, Christian; Hiltbrunner, Erika
Alpine Botany 10.1007/s00035-021-00252-z Published: APR 2021
Elevation-specific responses of phenology in evergreen oaks from their low-dry to their extreme high-cold range limits in the SE Himalaya (Jan, 10.1007/s00035-020-00245-4, 2021)
Wang, Song-Wei; He, Xiao-Fang; Chen, Jian-Guo; Sun, Hang; Korner, Christian; et al.
Alpine Botany 10.1007/s00035-021-00253-y Published: APR 2021
Rhizosphere 'Trade' Is an Unnecessary Analogy: Response Noe
Prescott, Cindy E.; Grayston, Sue J.; Helmisaari, Helja-Sisko; Kastovska, Eva; Korner, Christian; et al.
Trends In Ecology & Evolution, DOI: 10.1016/j.tree.2020.12.005 MAR 2021
Water relations of "trailing-edge" evergreen oaks in the semi-arid upper Yangtze region, SE Himalaya
He, Xiao-Fang; Wang, Song-Wei; Sun, Hang; Koerner, Christian; Yang, Yang
Journal Of Systematics And Evolution, DOI: 10.1111/jse.12696 FEB 2021
Elevation-specific responses of phenology in evergreen oaks from their low-dry to their extreme high-cold range limits in the SE Himalaya
Wang, Song-Wei; He, Xiao-Fang; Chen, Jian-Guo; Sun, Hang; Koerner, Christian; et al.
Alpine Botany, DOI: 10.1007/s00035-020-00245-4 JAN 2021
Explaining the exceptional 4270 m high elevation limit of an evergreen oak in the south-eastern Himalayas
Yang, Yang; Sun, Hang; Koerner, Christian
Tree Physiology, DOI: 10.1093/treephys/tpaa070 OCT 2020
Surplus Carbon Drives Allocation and Plant-Soil Interactions
Prescott, Cindy E.; Grayston, Sue J.; Helmisaari, Helja-Sisko; Kastovska, Eva; Korner, Christian; et al.
Trends In Ecology & Evolution, DOI: 10.1016/j.tree.2020.08.007 DEC 2020
Integrating the evidence for a terrestrial carbon sink caused by increasing atmospheric CO2
Walker, Anthony P.; De Kauwe, Martin G.; Bastos, Ana; Belmecheri, Soumaya; Georgiou, Katerina; et al.
New Phytologist, DOI: 10.1111/nph.16866 OCT 2020
Water and nutrient relations of mistletoes at the drought limit of their hosting evergreen oaks in the semiarid upper Yangtze region, SW China
He, Xiao-Fang; Wang, Song-Wei; Koerner, Christian; Yang, Yang
Trees-structure And Function, DOI: 10.1007/s00468-020-02039-x OCT 2020
A first assessment of the impact of the extreme 2018 summer drought on Central European forests
Schuldt B; Buras A; Arend M; Vitasse Y; Beierkuhnlein, C; Damm, A; Gharun, M; Grams, TEE; Hauck, M; Hajek, P; Hartmann, H; Hiltbrunner, E; Hoch, G; Holloway-Phillips, M; Koerner, C; Larysch, E; Lubbe, T; Nelson, DB; Rammig, A; Rigling, A; Rose, L; Ruehr, NK ; Schumann, K; Weiser, F; Werner, C; Wohlgemuth, T; Zang, CS; Kahmen, A
Basic And Applied Ecology 2020, 10.1016/j.baae.2020.04.003
Halving sunlight reveals no carbon limitation of aboveground biomass production in alpine grassland
Moehl, Patrick; Hiltbrunner, Erika; Koerner, Christian
Global Change Biology, 10.1111/gcb.14949, JAN 2020
Share the wealth: Trees with greater ectomycorrhizal species overlap share more carbon
Rog, Ido; Rosenstock, Nicholas P.; Koerner, Christian; Klein, Tamir
Molecular Ecology, 10.1111/mec.15351, Early Access: JAN 2020
No need for pipes when the well is dry – a comment on hydraulic failure in trees
Korner, Christian
Tree Physiology, DOI: 10.1093/treephys/tpz030
A Humboldtian view of mountains
Korner, C; Spehn, E
SCIENCE, 365 (6458):1061-1061; SI 10.1126/science.aaz4161 SEP 13 2019
…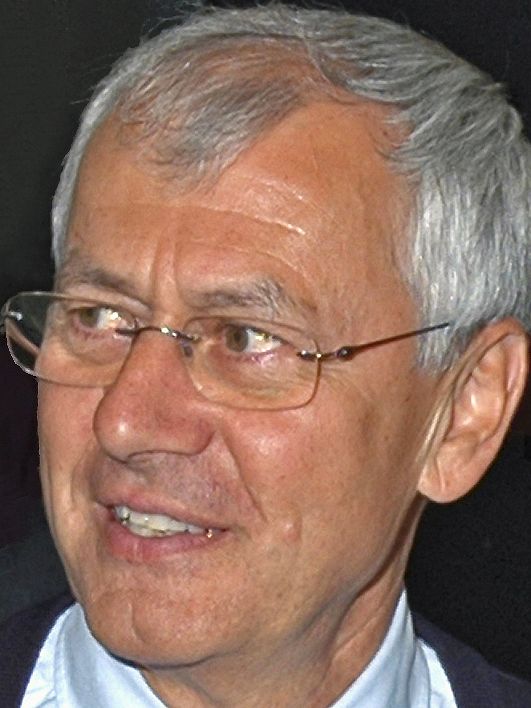 Prof. em. Dr. Christian Körner
University of Basel
Dept of Environmental Sciences – Botany
4056 Basel
Tel: +41 (0)61 207 35 10
Publications
Research topics
Plant Ecophysiology and Systems Ecology
Population Ecology and Reproductive Biology
Tropical Ecology
Biodiversity research
Forest ecology
Alpine ecology
Interdisciplinary
Plant, animal, soil and climatological work
Human dimensions of global change