Plant ecology
Most of our research is concerned with drivers and functional consequences of biodiversity change, with the ecology and evolution of rare and invasive plants, with Alpine ecology, with Botanical Gardens (Botanical Garden of the University of Bern), and with conservation biology.
Recent Publications
Plant and animal functional diversity drive mutualistic network assembly across an elevational gradient
Albrecht, J; Classen, A; Vollstadt, MGR; Mayr, A; Mollel, NP; Costa, DS; Dulle, HI; Fischer, M; Hemp, A; Howell, KM; Kleyer, M; Nauss, T; Peters, MK; Tschapka, M; Steffan-Dewenter, I; Bohning-Gaese, K; Schleuning, M
NATURE COMMUNICATIONS, 9 10.1038/s41467-018-05610-w AUG 9 2018
Opportunities for research on mountain biodiversity under global change
Payne, D; Spehn, EM; Snethlage, M; Fischer, M
CURRENT OPINION IN ENVIRONMENTAL SUSTAINABILITY, 29 40-47; 10.1016/j.cosust.2017.11.001 DEC 2017
Understanding the evolutionary potential of epigenetic variation: a comparison of heritable phenotypic variation in epiRILs, RILs, and natural ecotypes of Arabidopsis thaliana
Zhang, Yuan-Ye; Latzel, Vit; Fischer, Markus; Bossdorf, Oliver
HEREDITY, 121 (3):257-265; 10.1038/s41437-018-0095-9 SEP 2018
Connecting experimental biodiversity research to real-world grasslands
Buchmann T; Schumacher J; Ebeling A; Eisenhauer N ; Fischer M; Gleixner G; Hacker N; Lange M; Oelmann Y; Schulze ED; Weigelt A; Weisser WW; Wilcke W; Roscher C
PERSPECTIVES IN PLANT ECOLOGY EVOLUTION AND SYSTEMATICS Volume: 33 Pages: 78-88 DOI: 10.1016/j.ppees.2018.06.002 AUG 2018
Land use intensity, rather than plant species richness, affects the leaching risk of multiple nutrients from permanent grasslands
Klaus VH; Kleinebecker T; Busch V; Fischer M; Holzel N; Nowak S; Prati D; Schafer D; Schoning I; Schrumpf M; Hamer U
GLOBAL CHANGE BIOLOGY, 24 (7):2828-2840; 10.1111/gcb.14123 JUL 2018
Contribution of the soil seed bank to the restoration of temperate grasslands by mechanical sward disturbance
Klaus, VH; Hoever, CJ; Fischer, M; Hamer, U; Kleinebecker, T; Mertens, D; Schafer, D; Prati, D; Holzel, N
RESTORATION ECOLOGY, 26 S114-S122; 2 SI https://doi.org/10.1111/rec.12626 JUN 2018
Does plant diversity affect the water balance of established grassland systems?
Leimer S; Bischoff S; Boch S; Busch V; Escher P; Fischer M; Hansel F; Holzel N; Kerber K; Klaus VH; Kleinebecker T; Michalzik B; Nauss T; Schafer D; Schoning I; Schwarz MT; Siemens J; Thieme L; Wollauer S; Wilcke W
ECOHYDROLOGY, 11 (4):10.1002/eco.1945 JUN 2018
Hemiparasite-density effects on grassland plant diversity, composition and biomass
Heer, N; Klimmek, F; Zwahlen, C; Fischer, M; Holzel, N; Klaus, VH; Kleinebecker, T; Prati, D; Boch, S
PERSPECTIVES IN PLANT ECOLOGY EVOLUTION AND SYSTEMATICS, 32 22-29; 10.1016/j.ppees.2018.01.004 JUN 2018
Intra- and interspecific tree diversity promotes multitrophic plant-Hemiptera-ant interactions in a forest diversity experiment
Cao, HX; Klein, AM; Zhu, CD; Staab, M; Durka, W; Fischer, M; Fornoff, F
BASIC AND APPLIED ECOLOGY, 29 89-97; 10.1016/j.baae.2018.03.005 JUN 2018
High land-use intensity exacerbates shifts in grassland vegetation composition after severe experimental drought
Stampfli, A; Bloor, JMG; Fischer, M; Zeiter, M
GLOBAL CHANGE BIOLOGY, 24 (5):2021-2034; https://doi.org/10.1111/gcb.14046 MAY 2018
Effects of mowing, grazing and fertilization on soil seed banks in temperate grasslands in Central Europe
Klaus, VH; Schafer, D; Prati, D; Busch, V; Hamer, U; Hoever, CJ; Kleinebecker, T; Mertens, D; Fischer, M; Holzel, N
AGRICULTURE ECOSYSTEMS & ENVIRONMENT, 256 211-217; https://doi.org/10.1016/j.agee.2017.11.008 MAR 15 2018
Redefining ecosystem multifunctionality
Manning, P; van der Plas, F; Soliveres, S; Allan, E; Maestre, F T; Mace, G; Whittingham, M J; Fischer, M
NATURE ECOLOGY & EVOLUTION, 2 (3):427-436; https://doi.org/10.1038/s41559-017-0461-7 MAR 2018
Two closely related species differ in their regional genetic differentiation despite admixing
Schmidt, Lisanna; Fischer, Markus; Oja, Tatjana
AOB PLANTS, 10 (1): https://doi.org/10.1093/aobpla/ply007 FEB 2018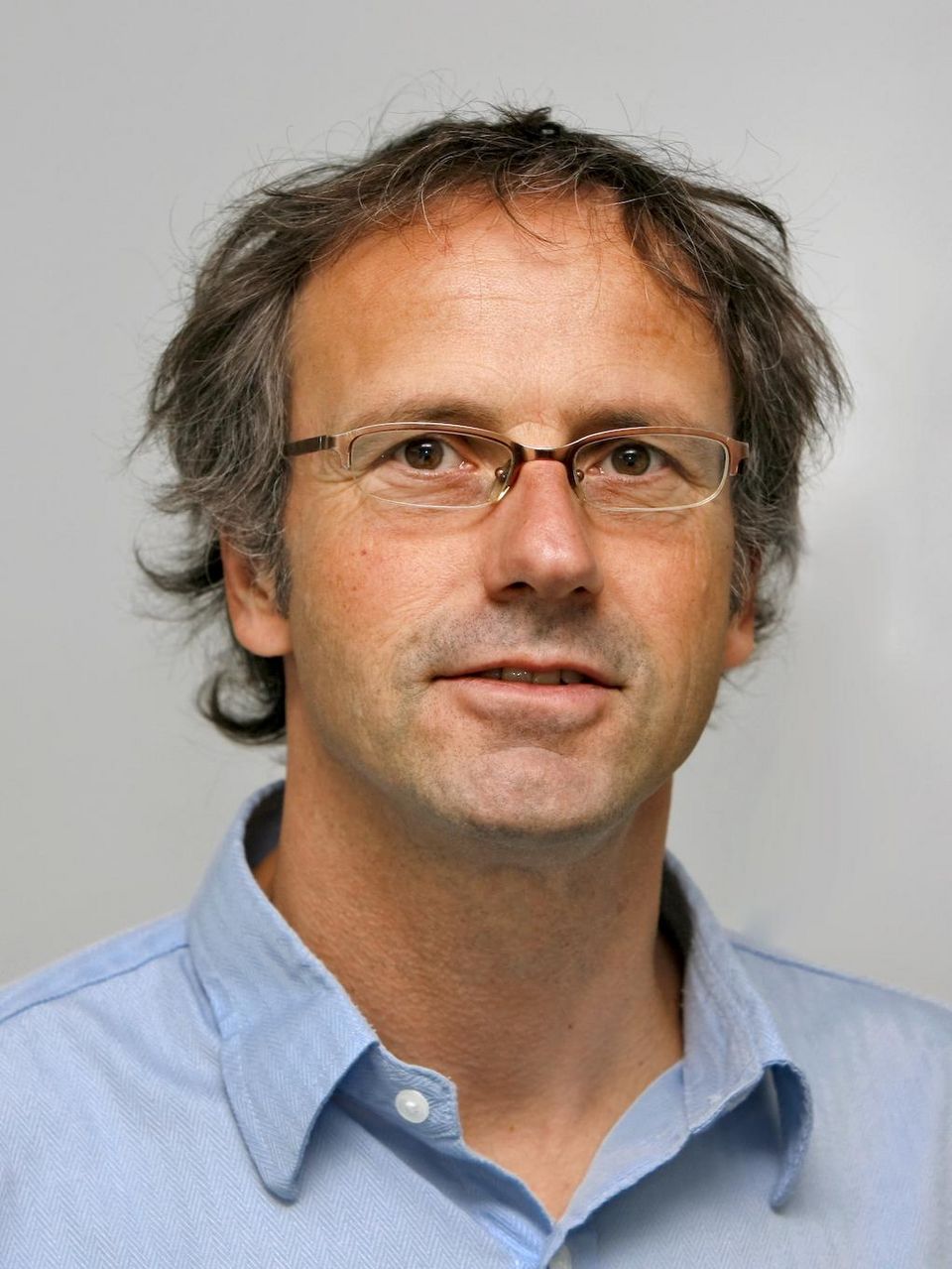 Prof. Dr. Markus Fischer
University of Bern
Institute of Plant Sciences and Botanical Garden
3013 Bern

Tel. +41 (0)31 631 49 43

Research topics
Evolutionary Ecology
Functional Biodiversity Research
Conservation Biology
Invasion Biology
Alpine Ecology
Interdisciplinary
Often in the framework of several larger research units in Switzerland, Germany, China and Africa we collaborate with
Molecular biologists
Population geneticists and biologists
Biodiversity and ecosystem researchers of all kinds
Modelers, mostly on plant interactions with other organisms.