The consequences of climate change in the Alps are visible from space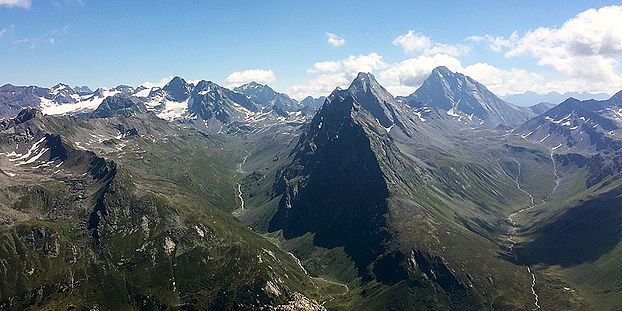 Global warming has a particularly pronounced impact on the Alpine region. Like the Arctic, this European mountain range is becoming greener. Using satellite data, researchers show that vegetation above the tree line has increased in almost 80 percent of the Alps. The snow area has also shrunk, although only slightly so far. The results appeared in the Journal Science.
The research was carried out by SPWS members Prof. Sabine Rumpf (University of Basel) and Prof. Antoine Guisan (University of Lausanne) and their teams together with colleagues from the Netherlands and Finland.
Reference publication
Sabine B. Rumpf, Mathieu Gravey, Olivier Brönnimann, Miska Luoto, Carmen Cianfrani, Gregoire Mariethoz, Antoine Guisan
From white to green: Snow cover loss and increased vegetation productivity in the European Alps
Science (2022), doi: 10.1126/science.abn6697
Source
University of Basel News (in English)
University of Basel (auf Deutsch)
University of Lausanne (en français)