Adaptation and diversification of succulent plants
Comparative Evolutionary Biology and Systematics
The succulent life form is a tried and true strategy for flowering plants to thrive in arid environments. The adaptation to store water in tissues of one or several organs allows succulent plants to retain some physiological activity when external water supply has become temporarily unavailable. Succulence has evolved independently in at least 80 major lineages and includes widely known growth form types such as cactus-like stem succulents, rosette-forming leaf succulents as well as a bewildering diversity of caudiciform and pachycaul chamaephytes and phanerophytes.
We investigate the phylogenetic relationships among the dominant succulent plant lineages of the order Caryophyllales and study the structural modifications in stems and leaves that are related to storing and retaining water in succulent plant tissues.
In a large comparative study we explore the diversification of different lineages of succulents in arid areas of southern Africa and cast light onto the ecological drivers and historical events that determined their geographical distribution, temporal origin, morphological and anatomical characteristics, as well as community structure parameters.
Recent Publications
Cactaceae at Caryophyllales.org - a dynamic online species-level taxonomic backbone for the family
Korotkova, Nadja; Aquino, David; Arias, Salvador; Eggli, Urs; Franck, Alan; et al.
Willdenowia 10.3372/wi.51.51208 AUG 2021
Shifts in food plant abundance for flower-visiting insects between 1900 and 2017 in the canton of Zurich, Switzerland
Abrahamczyk, Stefan; Wohlgemuth, Thomas; Nobis, Michael; Nyffeler, Reto; Kessler, Michael
Ecological Applications 10.1002/eap.2138 SEP 2020
Dual colonization of European high-altitude areas from Asia by Callianthemum (Ranunculaceae)
Kadereit, JW; Lauterbach, M; Kandziora, M; Spillmann, J; Nyffeler, R
PLANT SYSTEMATICS AND EVOLUTION, 305 (6):431-443; 10.1007/s00606-019-01583-5 JUN 2019
Morphology and Anatomy Support a Reclassification of the African Succulent Taxa of Senecio S.L. (Asteraceae: Senecioneae)
Cicuzza, Daniele; Staheli, Danielle Sombra; Nyffeler, Reto; et al.
HASELTONIA, (23): 11-26; https://doi.org/10.2985/026.023.0103 DEC 2017
A taxonomic backbone for the global synthesis of species diversity in the angiosperm order Caryophyllales
Patricia Hernández-Ledesma, Walter G. Berendsohn, Thomas Borsch, Sabine Von Mering, Hossein Akhani, Salvador Arias, Idelfonso Castañeda-Noa, Urs Eggli, Roger Eriksson, Hilda Flores-Olvera, Susy Fuentes-Bazán, Gudrun Kadereit, Cornelia Klak, Nadja Korotkova, Reto Nyffeler, Gilberto Ocampo, Helga Ochoterena, Bengt Oxelman, Richard K. Rabeler, Adriana Sanchez, Boris O. Schlumpberger & Pertti Uotila
WILLDENOWIA, 45 (3): 281-383; https://doi.org/10.3372/wi.45.45301 DEC 2015
Evolutionary plant radiations: where, when, why and how?
Hughes, Colin E.; Nyffeler, Reto; Linder, H. Peter
NEW PHYTOLOGIST, 207 (2): 249-253, https://doi.org/10.1111/nph.13523 JUL 2015
Ecological and genetic differentiation of two subspecies of Saussurea alpina in the Western Alps
Author(s): Kreuzer, Marco; Tribsch, Andreas; Nyffeler, Reto
ALPINE BOTANY 124(1): 49-58 10.1007/s00035-014-0128-9 APR 2014
August Wulfhorst (1861-1936) and his overlooked contributions on the flora of Angola
Author(s): Figueiredo, Estrela; Smith, Gideon F.; Nyffeler, Reto
CANDOLLEA, 68 (1): 123-131, doi: 10.15553/c2013v681a17 2013
Using the internet to aid in discovery of unrecognized type material
By: Steudel, Bastian; Kessler, Michael; Nyffeler, Reto
PHYTOTAXA Volume: 62 Pages: 13-24 doi: 10.11646/phytotaxa.62.1.4 AUG 13 2012
Contemporaneous and recent radiations of the world's major succulent plant lineages
By: Arakaki, Monica; Christin, Pascal-Antoine; Nyffeler, Reto; et al.
PROCEEDINGS OF THE NATIONAL ACADEMY OF SCIENCES OF THE UNITED STATES OF AMERICA Volume: 108 Issue: 20 Pages: 8379-8384 Published: MAY 17 2011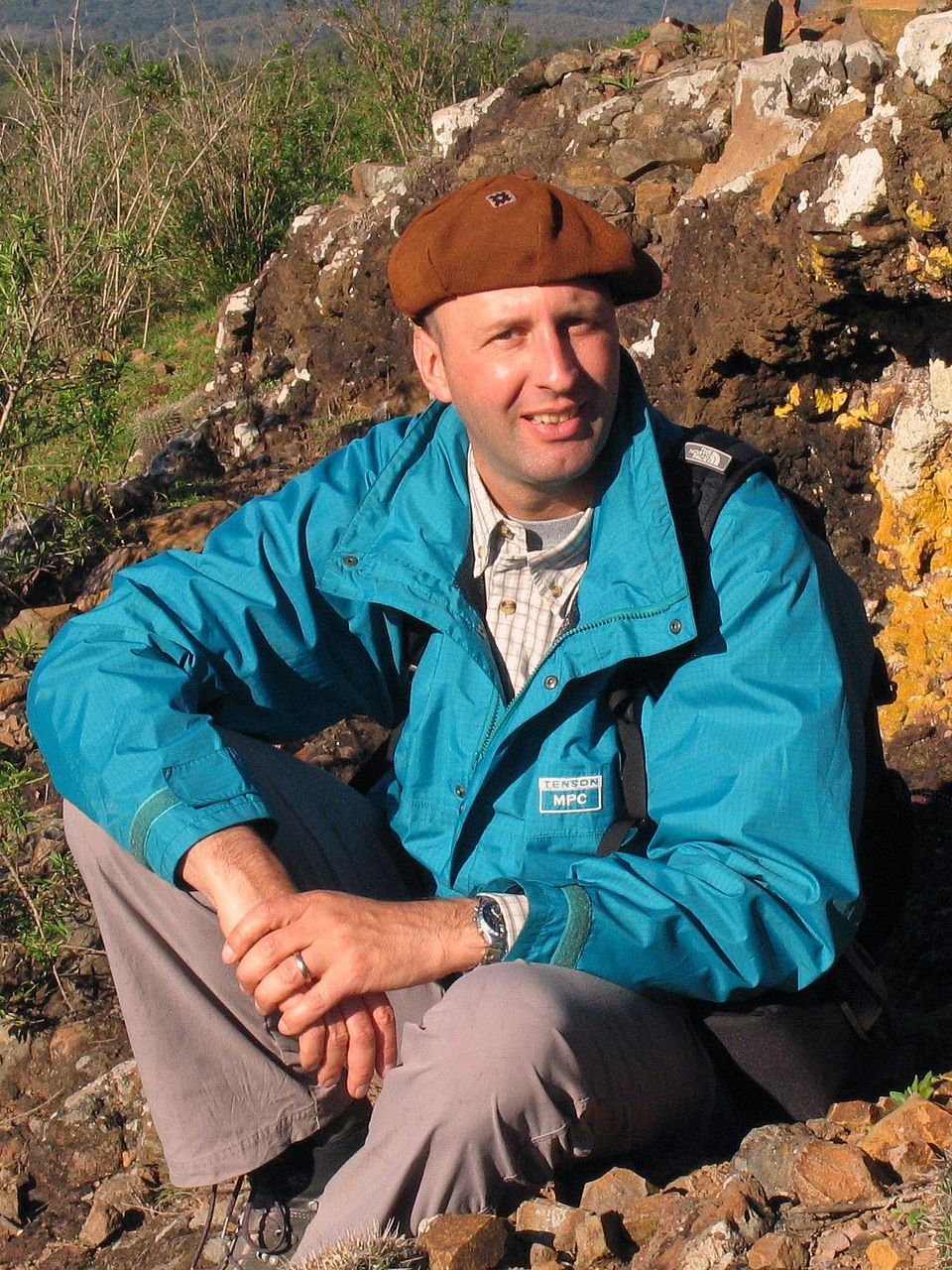 PD Dr. Reto Nyffeler
University of Zurich
Department of Systematic and Evolutionary Botany
8008 Zurich
Tel: +41 (0)44 634 84 42
Links
Research topics
Molecular phylogenetics
Biogeography
Taxonomy
Morphology and anatomy
Evolutionary biology
Interdisciplinary
Geology and paleoclimatology
Ecophysiology
Community ecology
Environmental niche modeling