Global change ecology
With global change (e.g. climate change, land use changes) plant communities and ecosystems may dramatically change in their composition and functioning. These complex ecological processes where potentially many different factors interact are difficult to study and understand.
I use two study systems to gain a multivariate understanding of ecological change processes. In both study systems I compare ecological patterns and processes across multiple case studies distributed worldwide. The two study systems are oceanic islands and elevational gradients in mountains.
In my research I combine experimental plant ecology, functional ecology and statistical modelling (e.g. species distribution modelling).
A second research interest is transdisciplinary research on global ecological change. I collaborate with social scientists, psychologists and philosophers to develop problem-solving strategies that adequately account for scientific uncertainties, valuation issues, and institutional and socioeconomic constraints to implementation.
Recent Publications
Running off the road: roadside non-native plants invading mountain vegetation
McDougall, KL; Lembrechts, J; Rew, LJ; Haider, S; Cavieres, LA; Kueffer, C; Milbau, A; Naylor, BJ; Nunez, MA; Pauchard, A; Seipel, T; Speziale, KL; Wright, GT; Alexander, JM
BIOLOGICAL INVASIONS 20(12): 3461-3473, DOI: 10.1007/s10530-018-1787-z, DEC 2018
Colonization and diversification shape species-area relationships in three Macaronesian archipelagos
Price, JP; Otto, R; de Sequeira, MM; Kueffer, C; Schaefer, H; Caujape-Castells, J; Fernandez-Palacios, JM
JOURNAL OF BIOGEOGRAPHY, 45 (9):2027-2039; 10.1111/jbi.13396 SEP 2018
Global Island Monitoring Scheme (GIMS): a proposal for the long-term coordinated survey and monitoring of native island forest biota
Borges, PAV; Cardoso, P; Kreft, H; Whittaker, RJ; Fattorini, S; Emerson, BC; Gil, A; Gillespie, RG; Matthews, TJ; Santos, AMC; Steinbauer, MJ; Thebaud, C; Ah-Peng, C; Amorim, IR; Aranda, SC; Arroz, AM; Azevedo, JMN; Boieiro, M; Borda-de-Agua, L; Carvalho, JC; Elias, RB; Fernandez-Palacios, JM; Florencio, M; Gonzalez-Mancebo, JM; Heaney, LR; Hortal, J; Kueffer, C; Lequette, B; Martin-Esquivel, JL; Lopez, H; Lamelas-Lopez, L; Marcelino, J; Nunes, R; Oromi, P; Patino, J; Perez, AJ; Rego, C; Ribeiro, SP; Rigal, F; Rodrigues, P; Rominger, AJ; Santos-Reis, M; Schaefer, H; Sergio, C; Serrano, ARM; Sim-Sim, M; Stephenson, PJ; Soares, AO; Strasberg, D; Vanderporten, A; Vieira, V; Gabriel, R
BIODIVERSITY AND CONSERVATION, 27 (10):2567-2586; 10.1007/s10531-018-1553-7 AUG 2018
Mountain roads and non-native species modify elevational patterns of plant diversity
Haider, S; Kueffer, C; Bruelheide, H; Seipel, T; Alexander, JM; Rew, LJ; Arevalo, JR; Cavieres, LA; McDougall, KL; Milbau, A; Naylor, BJ;
Speziale, K; Pauchard, A
GLOBAL ECOLOGY AND BIOGEOGRAPHY, 27 (6):667-678; 10.1111/geb.12727 JUN 2018
Using the "regime shift" concept in addressing social-ecological change
Author(s): Kull, Christian A.; Kueffer, Christoph; Richardson, David M.; et al.
Source: GEOGRAPHICAL RESEARCH, 56 (1): 26-41 FEB 2018
Document Type: Article (Details)
Lags in the response of mountain plant communities to climate change
Jake M. Alexander, Loïc Chalmandrier, Jonathan Lenoir, Treena I. Burgess, Franz Essl, Sylvia Haider, Christoph Kueffer, Keith McDougall, Ann Milbau, Martin A. Nuñez, Aníbal Pauchard, Wolfgang Rabitsch, Lisa J. Rew, Nathan J. Sanders, Loïc Pellissier
Global Change Biology https://doi.org/10.1111/gcb.13976 FEB 2018
Socio-economic impact classification of alien taxa (SEICAT)
Bacher, Sven; Blackburn, Tim M.; Essl, Franz; et al.
METHODS IN ECOLOGY AND EVOLUTION, 9 (1): 159-168 JAN 2018 Article (Details)
Integrating invasive species policies across ornamental horticulture supply chains to prevent plant invasions
Hulme, Philip E.; Brundu, Giuseppe; Carboni, Marta; et al.
JOURNAL OF APPLIED ECOLOGY, 55 (1): 92-98 JAN 2018 Article (Details)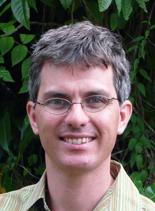 Prof. Dr. Christoph Küffer
ETH Zurich
Institute of Integrative Biology
8092 Zurich
Tel: +41 (0)44 632 43 08
Research topics
Functional ecology of invasive plants
Functional ecology of oceanic island plants
Plant conservation on oceanic islands
Plant invasions on oceanic islands
Plant invasions in mountains
Transdisciplinary research on ecological change with climate change