Induced resistance and priming against biotic and abiotic stress
Plants have evolved inducible defence mechanisms to protect themselves against biotic and abiotic stresses. Upon inoculation with necrosis-inducing pathogens or various nonpathogenic root-colonizing Pseudomonads, or treatment with various natural and synthetic compounds such as β-aminobutyric acid (BABA) they acquire enhanced resistance to a broad spectrum of pathogens. The various induced resistance phenomena are associated with an enhanced capacity for the rapid and effective activation of cellular defence responses, which are induced only after challenge by a stressor. The augmented capacity to mobilize cellular defence responses has been called the 'PRIMED' state of the plant.
We are interested in the molecular mechanism(s) and genetic basis of priming and its role in induced disease against biotic and abiotic stresses. We work mainly with the model plant Arabidopsis but have recently started a project on induced resistance in maize, where we are specially interested in the expression of induced resistance at the root level.
Recent Publications
Efficiency of biological and chemical inducers for controlling Septoria tritici leaf blotch (STB) on wheat (Triticum aestivum L.)
Bellameche, Fares; Pedrazzini, Chiara; Mauch-Mani, Brigitte; Mascher, Fabio
European Journal Of Plant Pathology 10.1007/s10658-020-02057-y SEP 2020
BABA and ABA: The relation between a novel (signaling?) molecule in plant defense and a classic plant hormone.

Stefanelli, F; Baccelli, I; Mauch-Mani, B
MOLECULAR PLANT-MICROBE INTERACTIONS 32(10): 50-51 Supplement: S OCT 2019

Accumulation patterns of endogenous beta-aminobutyric acid during plant development and defence in Arabidopsis thaliana
Balmer, A; Glauser, G; Mauch-Mani, B; Baccelli, I
PLANT BIOLOGY, 21 (2):318-325; 10.1111/plb.12940 MAR 2019
Resistance against Fusarium graminearum and the relationship to beta-glucan content in barley grains
Martin, C; Schoneberg, T; Vogelgsang, S; Morisoli, R; Bertossa, M; Mauch-Mani, B; Mascher, F
EUROPEAN JOURNAL OF PLANT PATHOLOGY, 152 (3):621-634; 10.1007/s10658-018-1506-8 NOV 2018
Tricarboxylates Induce Defense Priming Against Bacteria in Arabidopsis thaliana
Balmer, A; Pastor, V; Glauser, G; Mauch-Mani, B
FRONTIERS IN PLANT SCIENCE, 9 10.3389/fpls.2018.01221 AUG 20 2018
Responses of Oat Grains to Fusarium poae and F-langsethiae Infections and Mycotoxin Contaminations
Martin, Charlotte; Schoneberg, Torsten; Vogelgsang, Susanne; et al.
TOXINS, 10 (1): JAN 2018
The accumulation of beta-aminobutyric acid is controlled by the plant's immune system
Baccelli, Ivan; Glauser, Gaetan; Mauch-Mani, Brigitte
PLANTA, 246 (4): 791-796 OCT 2017
Defense Priming: An Adaptive Part of Induced Resistance
Mauch-Mani, Brigitte; Baccelli, Ivan; Luna, Estrella; et al.
ANNUAL REVIEW OF PLANT BIOLOGY, VOL 68, 68: 485-512 2017
Factors of wheat grain resistance to Fusarium head blight
Martin, Charlotte; Schoeneberg, Torsten; Vogelgsang, Susanne; et al.
PHYTOPATHOLOGIA MEDITERRANEA, 56 (1): 154-166 2017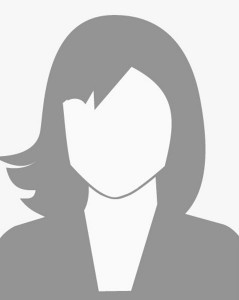 Prof. Dr. Brigitte Mauch-Mani
University of Neuchâtel
Institute of Biology
2000 Neuchâtel
Tel: +41 (0)32 718 22 05
Publications
Research topics
BABA-induced resistance and priming in Arabidopsis
Systemic acquired resistance and induced resistance at the root level in maize
Hormone signaling in Arabidopsis
Bio-control of plant diseases
Interdisciplinary
Arabidopsis fungal and oomycete pathogens
Callose in pathogenesis
Hormone measurement