Molecular & physiology rules of ABC transporters in plants
Molecular Plant Physiology
The ABC protein family encompasses one of the largest protein families and is found in all phyla. The majority of ABC proteins are integral membrane proteins and act as ATP-driven transporters for a very wide range of substrates including lipids, drugs, heavy metals, ions and hormones.

In the plant model-system Arabidopsis 129 genes code for ABC proteins. However so far the substrates have been identified only for about 10 ABC transporters. For about other 20 genes the function has been proposed, but the substrates have not been unequivocally identified and no transport data has been presented.

My research aims at better understanding plant ABC transporters, and especially at identifying their substrates and revealing the detailed transport mechanism of ABC protein which will allow to place them in a physiological context. To do this, we will establish the Lactococcus lactis system for plant ABC transporters expression and substrate screening.


Publications
Abscisic acid is a substrate of the ABC transporter encoded by the durable wheat disease resistance gene Lr34
Krattinger, SG; Kang, J; Braunlich, S; Boni, R; Chauhan, H; Selter, LL; Robinson, MD; Schmid, MW; Wiederhold, E; Hensel, G; Kumlehn, J; Sucher, J; Martinoia, E; Keller, B
NEW PHYTOLOGIST, 223 (2):853-866; 10.1111/nph.15815 JUL 2019
Filling the Gap: Functional Clustering of ABC Proteins for the Investigation of Hormonal Transport in planta
Borghi, Lorenzo; Kang, Joohyun; Francisco, Rita de Brito
FRONTIERS IN PLANT SCIENCE Volume: 10 Article Number: 422 10.3389/fpls.2019.00422 APR 17 2019
Arabidopsis thaliana Raf22 protein kinase maintains growth capacity during postgerminative growth arrest under stress
Hwang, JU; Yim, S; Do THT; Kang J; Lee Y.
PLANT CELL AND ENVIRONMENT Volume: 41 Issue: 7 Pages: 1565-1578 10.1111/pce.13199 JUL 2018
Parameterized Slot Scheduling for Adaptive and Autonomous TSCH Networks
Jung, J; Kim, D; Hong, J; Kang, J; Yi, Y
IEEE INFOCOM 2018 - IEEE CONFERENCE ON COMPUTER COMMUNICATIONS WORKSHOPS (INFOCOM WKSHPS)
Book Series: IEEE Conference on Computer Communications Workshops, Pages: 76-81 (2018)
Arabidopsis thaliana Raf22 protein kinase maintains growth capacity during postgerminative growth arrest under stress
Hwang, Jae-Ung; Yim, Sojeong; Thanh Ha Thi Do; et al.
PLANT CELL AND ENVIRONMENT Volume: 41 Issue: 7 Pages: 1565-1578 10.1111/pce.13199 JUL 2018
Cytokinin Transporters: GO and STOP in Signaling
Kang, Joohyun; Lee, Youngsook; Sakakibara, Hitoshi; et al.
TRENDS IN PLANT SCIENCE Volume: 22 Issue: 6 Pages: 455-461 10.1016/j.tplants.2017.03.003 JUN 2017
A quantitative study of cotyledon positioning in conifer development
Holloway, David M.; Brook, Byron; Kang, JooHyun; et al.
BOTANY Volume: 94 Issue: 11 Pages: 1063-1074 10.1139/cjb-2015-0242 NOV 2016
Postmeiotic development of pollen surface layers requires two Arabidopsis ABCG-type transporters
Yim, Sojeong; Khare, Deepa; Kang, Joohyun; et al.
PLANT CELL REPORTS Volume: 35 Issue: 9 Pages: 1863-1873 10.1007/s00299-016-2001-3 SEP 2016
The role of ABCG-type ABC transporters in phytohormone transport
Borghi, Lorenzo; Kang, Joohyun; Ko, Donghwi; ; Lee, Youngsook; Martinoia, Enrico
BIOCHEMICAL SOCIETY TRANSACTIONS Volume: 43 Pages: 924-930 Part: 5 10.1042/BST20150106 OCT 2015
Abscisic acid transporters cooperate to control seed germination
Kang, Joohyun; Yim, Sojeong; Choi, Hyunju; Kim, Areum; Lee, Keun Pyo; Lopez-Molina, Luis; Martinoia, Enrico; Lee, Youngsook
NATURE COMMUNICATIONS Volume: 6 Article Number: 8113 10.1038/ncomms9113 SEP 2015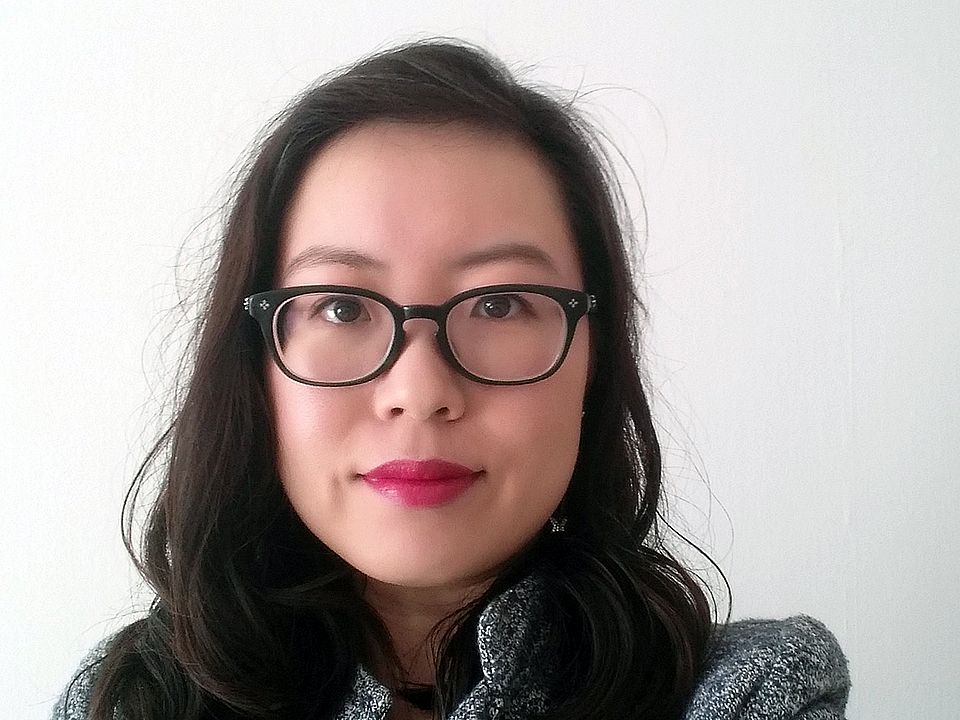 Dr. Joohyun Kang
University of Zurich
Department of Plant and Microbial Biology
8008 Zurich
Tel: +41 (0)44 63 448288
Publications
Research topics
Physiology of ABC transporters
Strucuture of ABC transporters
Pathogen invasion
Phyto-hormonal transport (translocation, distribution)

Interdisciplinary
Structural biology of membrane protein
Recombinant protein production in Lactococcus
Plant - microbe interaction (Pathogen invasion)
Arabidopsis functional genomics
Chemical signaling in Arabidopsis (e.g. Ca2+)
InsPx monitoring (analysis, measurement) in plants