Identifying the genes important in plant ecology and evolution
Our work focuses on the ecology and evolution of plants. We are especially interested in finding the genes that are important in ecologically relevant plant traits.
Because they are fixed in place, plants are much more likely to adapt to local environmental conditions than other organisms. However, it remains unclear how plants simultaneously adapt to both abiotic and biotic stresses. Which genes are involved? Does pleiotropy play a role? Plants, like other higher organisms, are colonized by a wide variety of microbes (e.g. viruses, bacteria, fungi), and the genes within the microbiome often outnumber those in the host. Do the genes within the microbiome also shape plant adaptation?
Our studies use tools from population genetics, molecular genetics, statistics and ecology to investigate how the plant-microbiome forms and whether the structure of the microbiome shapes host phenotypic variation.
Recent Publications
Using transects to disentangle the environmental drivers of plant-microbiome assembly
Mittelstrass, Jana; Sperone, F. Gianluca; Horton, Matthew W.
Plant Cell And Environment 10.1111/pce.14190 DEC 2021
Characterizing both bacteria and fungi improves understanding of the Arabidopsis root microbiome
Bergelson, J; Mittelstrass, J; Horton, MW
SCIENTIFIC REPORTS, 9 10.1038/s41598-018-37208-z JAN 10 2019
The genetic architecture of freezing tolerance varies across the range of Arabidopsis thaliana
Horton, Matthew W.; Willems, Glenda; Sasaki, Eriko; et al.
PLANT CELL AND ENVIRONMENT, 39 (11): 2570-2579 10.1111/pce.12812 NOV 2016
Genome-wide association study of Arabidopsis thaliana leaf microbial community
Horton, Matthew W.; Bodenhausen, Natacha; Beilsmith, Kathleen; et al.
NATURE COMMUNICATIONS, 5: 5320 NOV 2014 Article (Details)
Genomic variability as a driver of plant-pathogen coevolution?
Karasov, Talia L.; Horton, Matthew W.; Bergelson, Joy
CURRENT OPINION IN PLANT BIOLOGY, 18: 24-30 APR 2014 Article (Details)
Bacterial Communities Associated with the Leaves and the Roots of Arabidopsis thaliana
Bodenhausen, Natacha; Horton, Matthew W.; Bergelson, Joy
PLOS ONE, 8 (2): e56329 FEB 2013 Article (Details)
GWAPP: A Web Application for Genome-Wide Association Mapping in Arabidopsis
Seren, Uemit; Vilhjalmsson, Bjarni J.; Horton, Matthew W.; et al.
PLANT CELL, 24 (12): 4793-4805 DEC 2012 Article (Details)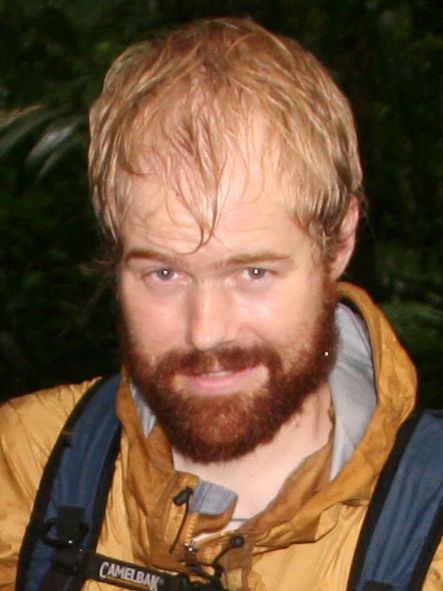 Dr. Matthew Horton
University of Zurich
Department of Plant and Microbial Biology
8008 Zurich
Tel: +41 (0)44 634 82 18
Links
Research topics
Plant evolutionary ecology
The factors that shape the plant microbiome
Diversity within the microbiome
The role of the microbiome in adapting to extreme environments
Interdisciplinary
Statistical plant genetics
Validating promising candidate genes
Plant metabolomics
Plant breeding