Sound the alarm! How injured plant cells warn their neighbors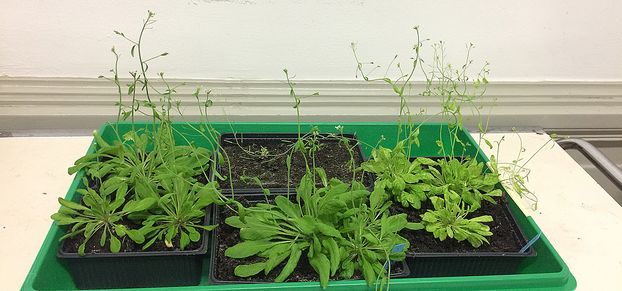 All organisms can be injured. But what happens when a plant is injured? How can it heal itself and avoid infections? An international research team from the University of Basel and Ghent University has reported on wound reaction mechanisms in plants in the journal Science. Their insights into plant immune systems could be used for new approaches to sustainable crop production.
This research was a collaborative effort of SPSW member Prof Thomas Boller (University of Basel) and colleagues from the University of Ghent, Belgium with their teams.
Reference literature
Science (2019), doi: 10.1126/science.aar7486
Damage on plants activates Ca2+-dependent metacaspases for release of immunomodulatory peptides
Tim Hander, Álvaro D. Fernández-Fernández, Robert P. Kumpf, Patrick Willems, Hendrik Schatowitz, Debbie Rombaut, An Staes, Jonah Nolf, Robin Pottie, Panfeng Yao, Amanda Gonçalves, Benjamin Pavie, Thomas Boller, Kris Gevaert, Frank Van Breusegem, Sebastian Bartels, Simon Stael
Source
University of Basel News