Optimum shade for cocoa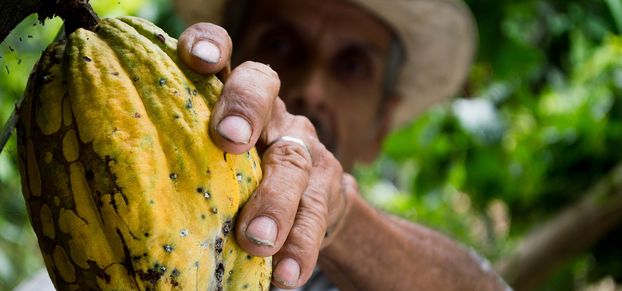 As chocolate becomes ever more popular, demand for cocoa keeps rising. For production to keep up, agricultural practices have to become more sustainable. ETH researchers tested what shade trees can contribute to solving this problem.
This research was carried out by SPSW member Johan Six and his team at ETH Zurich.
Abstract
Meeting demands for agricultural production while maintaining ecosystem services, mitigating and adapting to climate change and conserving biodiversity will be a defining challenge of this century. Crop production in agroforests is being widely imple- mented with the expectation that it can simultaneously meet each of these goals. But trade-offs are inherent to agroforestry and so unless implemented with levels of canopy cover that optimize these trade-offs, this effort in climate-smart, sustainable intensification may simply compromise both production and ecosystem services. By combining simultaneous measurements of production, soil fertility, disease, climate variables, carbon storage and species diversity along a shade-tree cover gradient, here we show that low-to-intermediate shade cocoa agroforests in West Africa do not compromise production, while creating benefits for climate adaptation, climate mitigation and biodiversity. As shade-tree cover increases above approximately 30%, agroforests become increasingly less likely to generate win–win scenarios. Our results demonstrate that agroforests cannot simultaneously maximize production, climate and sustainability goals but might optimise the trade-off between these goals at low-to-intermediate levels of cover.
Reference publication
Blaser WJ, Oppong J, Hart SP, Landolt J, Yeboah E, Six J. Climate-smart sustainable agriculture in low-to-intermediate shade agroforests. Nature Sustainability, volume 1, pages 234–239 (2018). doi: 10.1038/s41893-018-0062-8
Source
ETH News