Biodiversity and Nature' s Contributions Continue Dangerous Decline, Scientists Warn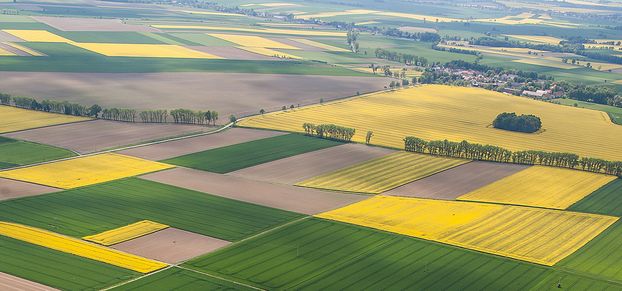 The Intergovernmental Science-Policy Platform on Biodiversity and Ecosystem Services (IPBES) released its Regional assessments of biodiversity and ecosystem services for Africa, the Americas, Asia-Pacific and for Europe and Central Asia.
Biodiversity – the essential variety of life forms on Earth – continues to decline in every region of the world, significantly reducing nature's capacity to contribute to people's well-being. This alarming trend endangers economies, livelihoods, food security and the quality of life of people everywhere, according to four landmark science reports released today, written by more than 550 leading experts, from over 100 countries.
Essential conclusions: Human well-being is at risk. The published reports highlight options to protect and restore nature and its vital contributions to people.
Europe and Central Asia
A major trend is the increasing intensity of conventional agriculture and forestry, which leads to biodiversity decline. There are also examples of sustainable agricultural and forestry practices that are beneficial to biodiversity and nature's contributions to people in the region. Nature's material contributions to people, such as food and energy, have been promoted at the expense of both regulating contributions, such as pollination and soil formation, and non- material contributions, such as cultural experiences or opportunities to develop a sense of place.
"The people of the region consume more renewable natural resources than the region produces," said Prof. Markus Fischer (Switzerland), co-chair of the Europe and Central Asia assessment with Prof. Mark Rounsevell (UK), "Although this is somewhat off-set by higher biocapacities in Eastern Europe and northern parts of Western and Central Europe."
In the European Union, among assessments of the conservation status of species and habitat types of conservation interest, only 7% of marine species and 9% of marine habitat types show a 'favourable conservation status'. Moreover 27% of species assessments and 66% of habitat types assessments show an 'unfavourable conservation status', with the others categorised as 'unknown'.
The authors find that further economic growth can facilitate sustainable development only if it is decoupled from the degradation of biodiversity and nature's capacity to contribute to people. Such decoupling, however, has not yet happened, and would require far-reaching change in policies and tax reforms at the global and national levels.
Abandonment of traditional land-use systems, and loss of associated indigenous and local knowledge and practices, has been widespread in Europe and Central Asia, the report finds. Production-based subsidies driving growth in agricultural, forestry and natural resource extraction sectors tend to exacerbate conflicting land-use issues, often impinging on available territory for traditional users. Maintenance of traditional land use and lifestyles in Europe and Central Asia is strongly related to institutional adequacy and economic viability.
IPBES website
https://www.ipbes.net/
Media release
https://www.ipbes.net/news/media-release-biodiversity-nature%E2%80%99s-contributions-continue-%C2%A0dangerous-decline-scientists-warn