Altitude record for porcini mushrooms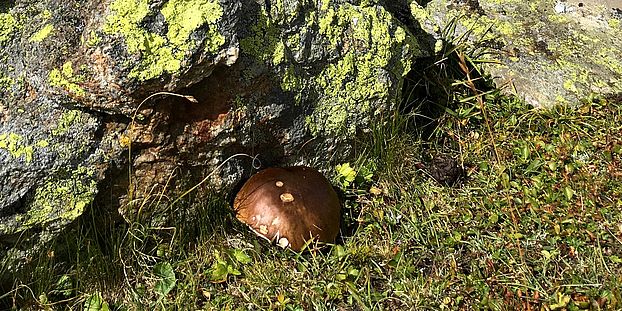 ETH researchers have discovered Boletus edulis (porcini mushrooms) growing at an elevation of over 2,400 metres in the Lower Engadine (Grison, Switzerland) – the highest altitude ever recorded for these popular edible mushrooms in the Alps. Moreover, the mushroom "snatched" a new plant partner that was not on its list of possible symbionts to date.
The research was carried out by SPWS member Prof. Adrian Leuchtmann and his team at the Institute of Integrative Biology of ETH Zurich.

Reference publication
Treindl A, Leuchtmann A.
A king amongst dwarfs: Boletus edulis forms ectomycorrhiza with dwarf willow in the Swiss Alps.
Alpine Botany 10.1007/s00035-019-00218-2  2019
Source
ETH Zurich News, English version,  German version