Cereal biotechnology research for crop improvement
Plant Biotechnology
Cereals, such as rice and wheat, are important source of food worldwide but they contain very low levels of bioavailable micronutrients (such as iron and zinc) for a balanced human diet. Thus, micronutrient malnutrition is a serious global health challenge. Biofortification of edible plant parts has been proposed as the most relevant options to combat micronutrient malnutrition. In our group, we contribute towards cereal biofortification through biotechnological approaches.
Furthermore, plants are known to maintain metal ion homeostasis through sophisticated mechanisms that tightly control the acquisition and distribution of metal ions to the specific compartments and for storage. We study the molecular mechanisms underlying micro-nutrient composition in the cereal grains, focusing on zinc and iron. These metal homeostasis studies are expected to provide novel insights into molecular and agronomic aspects of plant biofortification of essential micro-nutrients.
In addition to engineering for micronutrient traits, we are interested in screening of cereal germplasm for novel stress related traits (including drought tolerance in rice and resistance to rice blast). It is of utmost importance for crop breeding to uncover the underlying genetic components from un-adapted germplasm that have poor agronomic performance but stronger tolerance mechanisms against biotic and abiotic stresses. Subsequent transfer of these genetic components to elite high-yielding varieties will allow closing yield gaps, ultimately contributing towards food security.
Recent Publications
Novel rice iron biofortification approaches using expression of ZmYS1 and OsTOM1 controlled by tissue-specific promoters
Kawakami, Yuta; Gruissem, Wilhelm; Bhullar, Navreet K.
Journal Of Experimental Botany 10.1093/jxb/erac214 JUN 2022
Delineating the future of iron biofortification studies in rice: challenges and future perspectives
Kawakami, Yuta; Bhullar, Navreet K.
Journal Of Experimental Botany 10.1093/jxb/eraa446 Published: MAR 17 2021
Iron deficiency triggered transcriptome changes in bread wheat
Wang, Meng; Gong, Jiazhen; Bhullar, Navreet K.
Computational And Structural Biotechnology Journal, 10.1016/j.csbj.2020.09.009 2020
Multiplying the efficiency and impact of biofortification through metabolic engineering
Van Der Straeten, Dominique; Bhullar, Navreet K.; De Steur, Hans; Gruissem, Wilhelm; MacKenzie, Donald; et al.
Nature Communications DOI: 10.1038/s41467-020-19020-4 OCT 15 2020
Genome Wide Analysis of the Transcriptional Profiles in Different Regions of the Developing Rice Grains
Wu, Ting-Ying; Mueller, Marlen; Gruissem, Wilhelm; Bhullar, Navreet K.
Rice DOI: 10.1186/s12284-020-00421-4 SEP 7 2020
Potential Implications of Interactions between Fe and S on Cereal Fe Biofortification
Kawakami, Yuta; Bhullar, Navreet K.
International Journal Of Molecular Sciences DOI: 10.3390/ijms21082827 Published: APR 2020
Targeting intracellular transport combined with efficient uptake and storage significantly increases grain iron and zinc levels in rice
Wu, Ting-Ying; Gruissem, Wilhelm; Bhullar, Navreet K.
PLANT BIOTECHNOLOGY JOURNAL, 17 (1):9-20; 10.1111/pbi.12943 JAN 2019
Molecular processes in iron and zinc homeostasis and their modulation for biofortification in rice
Kawakami, Y; Bhullar, NK
JOURNAL OF INTEGRATIVE PLANT BIOLOGY, 60 (12):1181-1198; SI 10.1111/jipb.12751 DEC 2018
Facilitated citrate-dependent iron translocation increases rice endosperm iron and zinc concentrations
Wu, Ting-Ying; Gruissem, Wilhelm; Bhullar, Navreet K.
PLANT SCIENCE, 270 13-22; https://doi.org/10.1016/j.plantsci.2018.02.002 MAY 2018
Iron biofortification in the 21st century: setting realistic targets, overcoming obstacles, and new strategies for healthy nutrition
Vasconcelos, Marta W; Gruissem, Wilhelm; Bhullar, Navreet K.
CURRENT OPINION IN BIOTECHNOLOGY, 44: 8-15 https://doi.org/10.1016/j.copbio.2016.10.001 APR 2017
…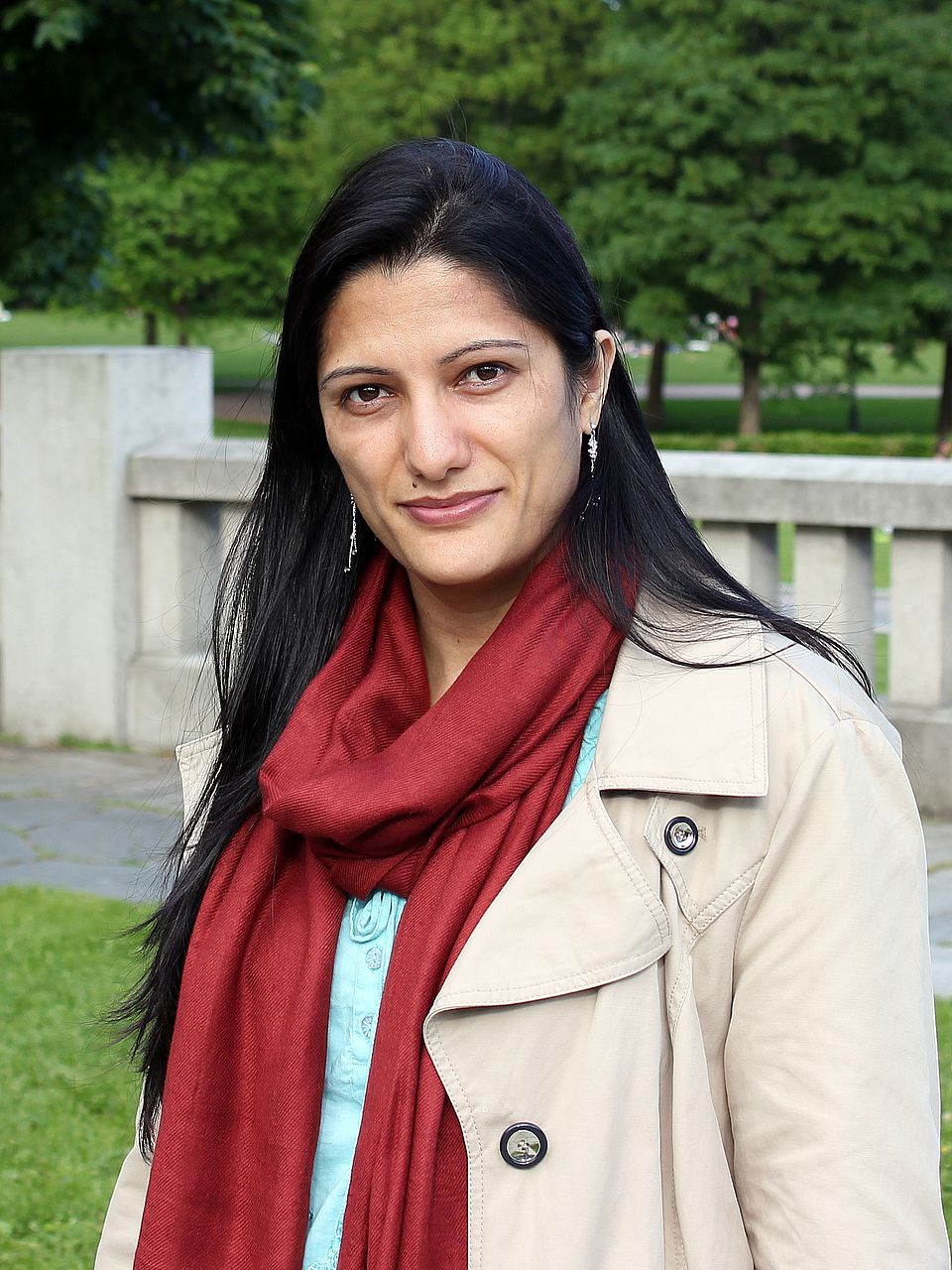 Dr. Navreet K. Bhullar
ETH Zurich
Institute of Molecular Plant Biology
8092 Zurich
Tel: +41 (0)44 632 67 32
Publications
Research topics
Micronutrient biofortification of cereals
Metal homeostasis in plants
Plant biotic and abiotic stresses
Allele/gene mining from genetic resources
Interdisciplinary
Molecular basis of plant metal homeostasis
Crop improvement and molecular plant breeding